Get Auto Repairs in Waco, Texas From Our Mobile Mechanics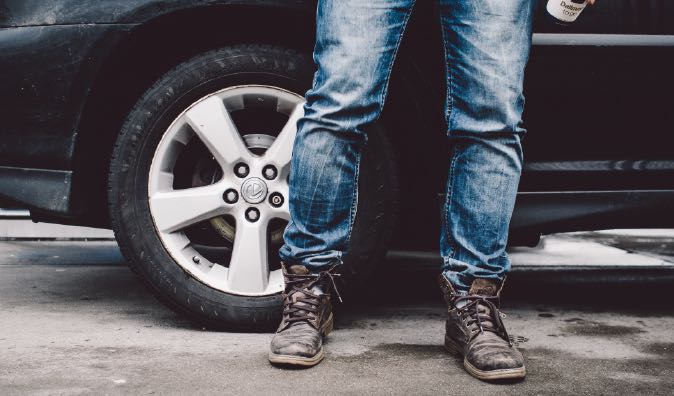 Top Mobile Mechanics in Waco, TX
With modern engineering cars have become an important piece of technology to have. While brand manufactures cars and SUVs with all-wheel-drive powertrains and available turbochargers, which facilitate sharp performance, while still remaining discreet and versatile enough to serve as reliable family cars. In Waco, Texas, Wrench is one of the best auto repair solution for your auto repair and maintenance needs. Our technicians have a wealth of experience and training to skilfully and efficiently work on your car, and we have the right equipment to troubleshoot, repair, and service on these finely tuned and uniquely equipped automobiles. Whether you need a specific repair or routine maintenance, we are here to smooth your ride. From badge to tailpipe, we know vehicles inside and out.
Why Choose a Mobile Mechanic
At Wrench, we know vehicles just as well as the dealerships. Our technicians stay up-to-date on the latest technology and features to ensure we can take care of your vehicle whether you need an oil change or engine replacement. If you live in the Waco, we hope you'll count on us to keep your car or truck performing at its best. We offer a huge range of services from brake repairs to oil changes. If you give us a call, we will be able to provide you with our affordable and transparent auto repair quote upfront.
How to Schedule an Appointment with Wrench
If you are wanting customized care for your vehicle, Wrench is the place to call. The mobile mechanics offer a full line up of car repairs from oil changes to transmission and engine repairs. Scheduling is as simple as a quick phone call or by logging into our website or app. Just pick the services you need and receive an up-front quote on car repairs. If you are unsure of what services to request, choose a diagnostic appointment where a mechanic will come out and pinpoint the issue. Once it's found, you will receive a quote before any work will be done. All auto repair work is done efficiently while you are at home or at work.
What to Expect From a Service Appointment
At Wrench, we guarantee that the price that we quote for your auto repair is the amount that you pay. Because we never add on any hidden fees, and because we offer an additional 12-month or 12,000-mile warranty, the Wrench team gives you peace of mind. When your car dies you might think that the worst has happened but our team can come to you during these dire circumstances and get you back on the road. The Wrench repair team has made a name for themselves by arriving on time, always ready to work when their clients need them the most. Our experienced Wrench mobile mechanics do what it takes to get it back in working order. Contact Wrench today for convenient auto repair estimates and get your vehicle taken care of by professionals.
---
---
---
Auto Repairs for Popular Vehicles