Get Auto Repairs in Walnut, California From Our Mobile Mechanics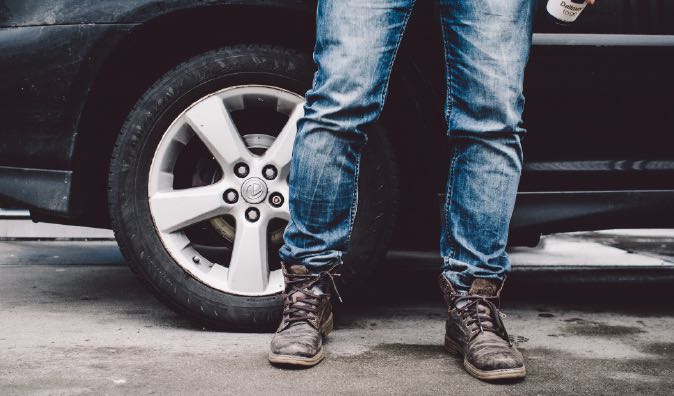 Top Mobile Mechanics in Walnut, CA
Mobile mechanics in the Walnut, LA./OC in Los Angeles County, California offer auto repair mobile services when their customers cannot come to them, usually when their vehicle is out of service. When Wrench customers are in need of auto repair, they call us to get an auto repair quote. If they know the problem, we can give them a quote over the phone. If not, we come to them to provide them with a quote before we start working on their vehicle. We give our customers a quote that we stand by, so you never receive a surprise bill at the end. Via a simple phone conversation, our customers can book an appointment quickly and then just wait for us to get there. We provide this service to our customers that need us to come to them or find it more convenient for us to come to them.
No matter what type of vehicle you may have to drive in the Walnut area, we are prepared to fix it and get it back to running the way it should be. After we at Wrench get your wheels back on the road, you can go to the nearby children's museum to learn about clean energy cars that keep the air clean or race on over to NHRA Motorsports Museum and see all the wondrous sights of Walnut and its surrounding areas. '
Why Mobile Mechanics Are Worthy of Your Service
The people that contact us for mobile automobile repairs come to us at Wrench for our unique approach to vehicle care. What sets us apart from other car repair companies is that for our customers that cannot make it to our shop, we make our way to them. We take our pre-agreed upon quote and do the maintenance or repairs that their vehicle needs wherever in Walnut, California or the surrounding areas that we are needed. Wherever you may be located, our mechanics will meet you there, and they are ready to get your vehicle road ready again.
What to Expect From Our Mobile Mechanics in Walnut
We at Wrench know you lead a busy and full life. That is why no matter how far you are away in the Walnut, LA./OC area, we give a quote upfront and honor the price that we give you. We tell you what you need to know to keep your vehicle going and help you maintain it and make it ready to drive again. Since we come to where you are, you will not have to worry about finding a way to get to us.
What Wrench Does to Service Cars in Walnut
For the people that reside in Walnut, we at Wrench are ready to help you get your vehicle ready to start rolling down the road again. From putting new parts in your car to giving your car an alignment, we at Wrench have skilled vehicle maintenance and repair experts that work around your busy schedule and go where you need us to, so we basically are your personal on-the-go mechanics. We also do maintenance work like oil and tire changes, so that you and your vehicle will make your way through the roads of Walnut.
---
---
---
Auto Repairs for Popular Vehicles