Get Auto Repairs in Walnut Creek, California From Our Mobile Mechanics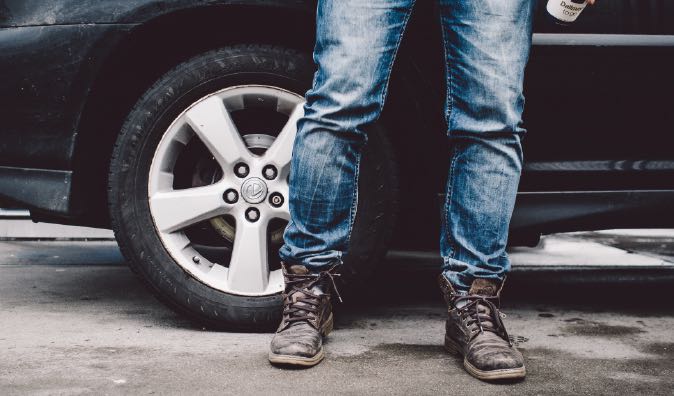 Top Mobile Mechanics in Walnut Creek, CA
Wrench's loyal customers in Walnut Creek, California and the rest of Contra Costa County are receiving the most convenient auto repair services from our mobile mechanics. We will go out of our way to get your car up and running in the quickest and most efficient way possible. To get an appointment with one of our proficient mobile mechanics, you can either pick up your phone and give us a call or get on your computer and fill out the form on our website. When you do that, we will calculate your auto repair quote right away. It will be affordable and completely transparent so you won't have to worry about paying extra. In no time, you'll be able to hop in your car and drive over to the Heather Farm Park, so give Wrench a try today!
Why Choose a Mobile Mechanic
Our service is the most efficient option for your auto repairs because we will save you time, money, and stress. When you hire one of our mechanics, they will come to your location, wherever that may be. This way you won't have to go through all the work to find a tow truck to transport your car to the shop. This also means that you won't have to pay any towing expenses, thus saving you money. While our mobile mechanic is fixing up your ride, you will get to spend your time however you want. If you don't want to stay and watch our mechanic, you don't have to. You are free to leave and spend your time productively if thats what you'd prefer. The mobile mechanics at Wrench have mastered the art of auto repairs and will be able to get you back on the freeway very soon, al you have to do is schedule an appointment.
How to Schedule an Appointment with Wrench
When you decide to get an appointment with one of our mobile mechanics, you'd be happy to hear that the process is super simple. First, you will need to get in contact with us by giving us a call or by by completing the form on our website. We will ask for the year, make, and model of your vehicle. Then, if you know what is wrong with your vehicle, we will ask you to tell us. If you are unsure, we can have one of our mechanics come check it out in a diagnostic appointment. After we have gotten all of that information, we will create your auto repair quote. Then you will select a convenient time and place for your service appointment. Our team will find a mechanic in the Contra Costa County area that is available and assign them to you.
What to Expect From a Service Appointment
The mechanic will arrive to your location on time and will only ask for your keys. After that, you will be free to leave. If you do choose to leave, we will make sure you get updates via test messages. This way, you'll be able to enjoy your day knowing out mechanic will take very good care of your car. When the service has been completed, we'll send out a text to let you know. Then our mechanic will bring your keys back and head out to another job. At that point, your car will be in it's best shape so you can test it out and go on your next road trip.
---
---
---
Auto Repairs for Popular Vehicles