Get Auto Repairs in Waltham, Massachusetts From Our Mobile Mechanics
Coming Soon To Waltham, Massachusetts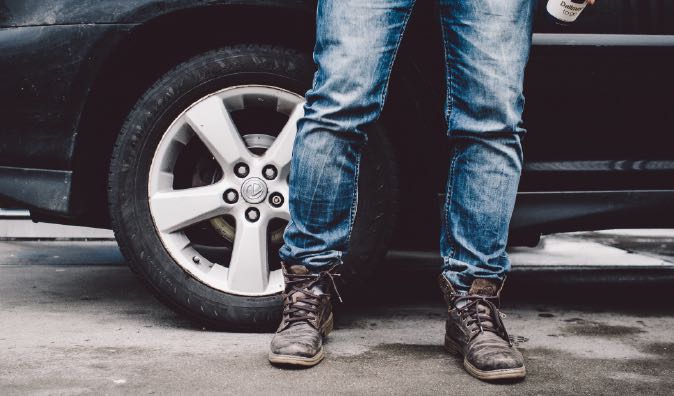 Top Mobile Mechanics in Waltham, MA
Wrench is proud to shine a spotlight on the superstar mobile mechanics of Waltham, Massachusetts and surrounding Middlesex County. When you book a mobile mechanic with Wrench, you will connect with a true professional that will come to you instead of making you wait in line at the garage. Wrench provides an upfront and transparent auto repair quote that you can count on and gives you peace of mind knowing your auto repairs will be completed. We also give you the peace of mind that any work you have done with Wrench is backed by our 12 months/12,000 miles warranty.
Why Choose a Mobile Mechanic
If your brakes are squealing, pulling the vehicle to one side or making your steering wheel shake, then it's time to take advantage of our brake repair and brake pad services. Brakes can degrade slowly due to simple wear and tear, which can make it difficult for vehicle owners to see the changes. We can test your braking system and make any repairs necessary. Brake hoses and fluid can also be checked and replaced if necessary. Wrench's mobile mechanics are extremely skilled and is very reliable to serve you at your preferred place and time.
How to Schedule an Appointment with Wrench
If you would like one of our mobile mechanics to repair your vehicle, you can get an appointment by giving us a call or by completing the short survey we feature on our website. We will ask you to provide some information such as the type of vehicle that needs repair as well as what's wrong with it. If you don't know what's wrong with it, then we can arrange a diagnostic appointment for you in Waltham, Massachusetts. For that, we will send one of our mobile mechanics out to take a look at your vehicle. Once they identify the problem and we know exactly what parts and services will be needed, we will calculate your auto repair quote. Then we will ask for a convenient date and location for your appointment. After that, you won't have to worry about anything else. We will match you up with one of our mobile mechanics in your area and they will come to your location prepared to handle anything.
What to Expect From a Service Appointment
Having your oil and filter changed is one of the most common maintenance requirements for the performance of your vehicle. A regularly scheduled oil change is quite possibly one of the most important maintenance jobs because it is invaluable to the life of your engine. While lubricating the engine with oil is very important to reduce wear and friction, it carries heat away from other critical areas and helps to make the engine parts run cooler. A regular oil change also helps to combat rust and corrosion and reduces engine noise. When combined with the oil filter, it removes impurities and contaminants from the engine. Changing your oil and filter at each service check is recommended by most auto manufacturers because it has been proven that this maintenance service is key to a long and trouble-free engine life. So give us a call to get your complimentary quote and schedule your appointment right now.
---
---
---
Auto Repairs for Popular Vehicles