Get Auto Repairs in Warren, Michigan From Our Mobile Mechanics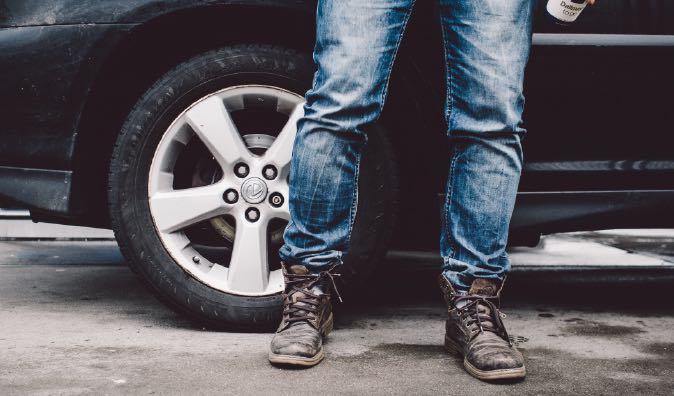 Top Mobile Mechanics in Warren, MI
Regular maintenance can go a long way towards keeping your vehicle running smoothly. We might also be able to recommend a service option that is appropriate for your vehicle, given the mileage, make and year of your model. We offer various maintenance, repairs, and replacements for your convenience in Warren, Michigan. If your car is suddenly louder than usual, or if your muffler shows visible damage, we can adjust and repair the muffler for better vehicle operation for you in Macomb County. Call us as soon as you notice an abnormal amount of noise and we can evaluate it.
Why Choose a Mobile Mechanic
Whether you drive to get to work, to run errands, or just to get around, finding yourself stranded with a flat tire or broken chain is a major hassle. Or at least it was. You can now use one of Wrench services to help if your car breaks down. Download the all-in-one Wrench app to easily request assistance directly from your phone, without even placing a call. Our Wrench team is able to drive right to you, wherever you are, and will help you get the diagnosis and the repair that you're looking for. That way, you can get on with the things in your life that are more important to you, like getting your family where they need to go.
How to Schedule an Appointment with Wrench
To schedule an appointment with one of our mobile mechanics, you have the option of either giving us a call or completing the document on our website. We will need to the make and model of your vehicle as well as the issue you are experiencing. However, if you don't know what's wrong, we can also provide diagnostic services. With that information, we will be able to calculate your auto repair quote. Then you will get to choose a date and location for your service appointment that you find convenient. We will match you up with a qualified mechanic in your area and they will arrive to your location on time and prepared to handle any situation.
What to Expect From a Service Appointment
If you live in Warren or anywhere in Macomb County, Michigan, our dependable mobile mechanics will provide your vehicle with tons of tender loving care. We at Wrench provide many services from oil changes to tire repair to repairing brakes and fixing or replacing muffler and exhaust systems. Call us in advance before you go see all the amazing attractions and events that Michigan has to offer so we can come to you to take care of all of your automobile repairs. Make an appointment with us whenever you need and it is convenient for you and we will come to you and get your vehicle going again.
---
---
---
Auto Repairs for Popular Vehicles