Get Auto Repairs in Warwick, Rhode Island From Our Mobile Mechanics
Coming Soon To Warwick, Rhode Island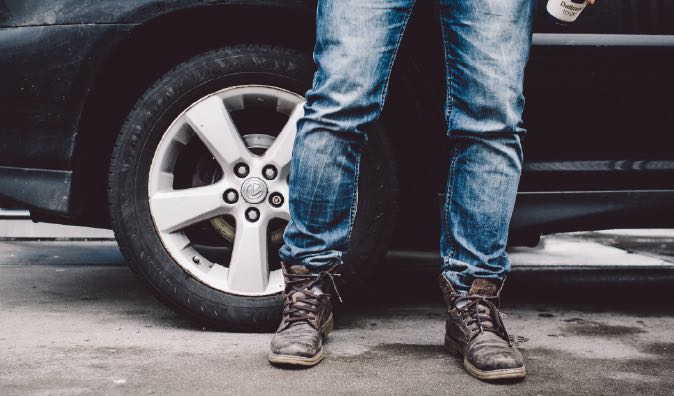 Top Mobile Mechanics in Warwick, RI
Wrench mobile mechanic is conveniently located in Warwick, Rhode Island and surrounding Kent County. Our quality certified mechanics at Wrench employ today's latest automotive technology and are equipped to handle all major and minor auto repair services on foreign and domestic vehicles. Visit our website for more auto repair services that we offer. We arrive with the tools and equipment needed to tackle any maintenance or repair task. Call us to get an auto repair quote and book a mobile mechanic today.
Why Choose a Mobile Mechanic
Using specialized equipment, Wrench's master mobile mechanics will quickly and effectively clean the intake manifold, ports, intake valves and combustion chamber and install injector cleaning additives in your vehicle's tank. This service will restore lost power and performance and will reduce harmful exhaust emissions. We bring everything needed to service your car or truck wherever you are. Our mobile mechanics will repair your vehicle in your driveway or at the curb while you relax in the comfort of your home or office.
How to Schedule an Appointment with Wrench
When you contact Wrench for your auto repair, you can expect convenience and professionalism. Our mobile mechanics offer full-service auto repair and maintenance appointments tailored to your timeline and lifestyle. We offer accurate auto repair quotes right over the phone. If you don't know why the steering wheel shakes or the brakes are squeaking, we'll schedule an onsite diagnostic appointment so a Wrench mobile mechanic can determine exactly what's wrong with your car. From the moment we arrive till the second we leave, you can sit back and relax while we get your vehicle in working order again. And don't worry, we treat every car like it's one of our own.
What to Expect From a Service Appointment
Maintaining your vehicle's health is always in your best interest. Cars that are well taken care of outperform and outlast those that are not. When something feels off with your car, don't hesitate to call Wrench mechanic for inspection. Our expert Wrench auto technicians will assess your car and provide anything it needs, from routine maintenance to major auto repair services. With a Wrench certified technician, you know your car is in good hands – after all, Wrench auto repair experts are experienced. If you're experiencing any of the issues with your car or truck in Rhode Island, our skilled mechanics can help pinpoint the problem and take care of the repairs you need to get back on the road in a safe and reliable vehicle. Call Wrench for your next auto care and repair services.
---
---
---
Auto Repairs for Popular Vehicles