Get Auto Repairs in Welby, Colorado From Our Mobile Mechanics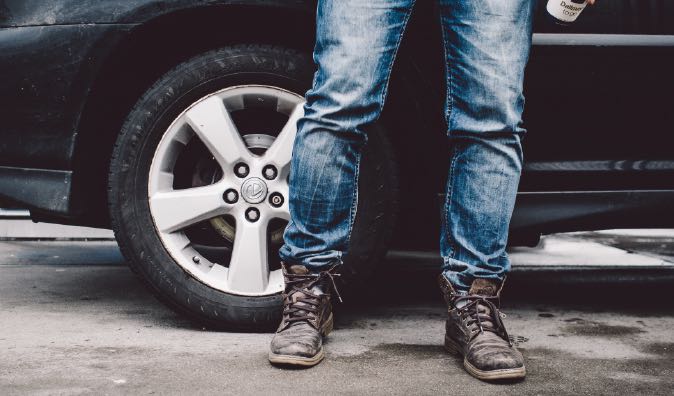 Top Mobile Mechanics in Welby, CO
If you are looking for a new way to get your vehicle serviced in Welby, Colorado or the greater Denver area, book an appointment with Wrench's skilled mobile mechanics. We are a team of dedicated auto repair professionals that will bring our services to almost any location in Welby. So let us help you save time, money, and energy by booking an appointment with Wrench today. We will get your vehicle back on the street of Welby before you know it. Once you try our convenient auto repair services, you won't want to get your vehicle repaired by anyone else!
Why Choose a Mobile Mechanic in Welby, CO
Our mobile mechanics at Wrench are carefully selected to represent us because of their strong technical skills and large range of knowledge as well as their honesty and transparency with our customers. No matter which one of our Welby mobile mechanics you get, we are confident that you will have a great experience. When we are servicing your vehicle, you will be able to sit back and relax knowing that your vehicle is in very good hands. If you need to leave during the service to take care of other things, you won't need to worry about your vehicle. Our mobile mechanics will treat your car as if it were their own! Give our mobile mechanics in Welby a chance today and book your appointment with Wrench!
How to Schedule an Appointment with Wrench
To get an appointment with one of our expert mobile mechanics in Welby, Colorado, all you need to do is fill out our service request form on our website or app. You will need to log into a Wrench account, but if you don't already have one, you can create one in less than five minutes! We will need to know basic information about the vehicle that needs an auto repair service from us. You can also add other vehicles you have in your account as well. This makes our services more personalized to your vehicle's needs. We will be able to look at your vehicle's service history to get a better understanding on what the problem may be. Once you have created your account, you will be able to choose a service. At Wrench, we offer a very wide range of services from routine oil changes to more complex battery replacements. All you need to do is let us know which services you want! If you don't know what's wrong with your vehicle, simply request a diagnostic appointment. For your appointment, the scheduling will be completely up to you! Just pick a date, time, and specific location in Welby and our mobile mechanics will be sure to show up on-time and prepared for your appointment. After that, the rest is up to us!
What to Expect From a Service Appointment
If you are expecting a service appointment with our mobile mechanics in Welby, don't worry about the appointment at all. We are sure that everything will go smoothly and you will be able to do whatever you need to do during the service. When our mobile mechanics arrive at your preferred location in Welby, you will need to meet them by your vehicle to give them the keys. Once we get the keys, we will get the service started as soon as possible! You will be free to stick around and watch our mechanic, or go elsewhere and take care of other things. No matter how you choose to spend your time, our mobile mechanic will focus on providing our long-lasting, high-quality auto repairs. When your vehicle is ready to get back on the road in Welby, you will be the first to know! It's all that easy! We look forward to servicing your vehicle in Welby very soon!
---
---
---
Auto Repairs for Popular Vehicles