Get Auto Repairs in West Allis, Wisconsin From Our Mobile Mechanics
Coming Soon To West Allis, Wisconsin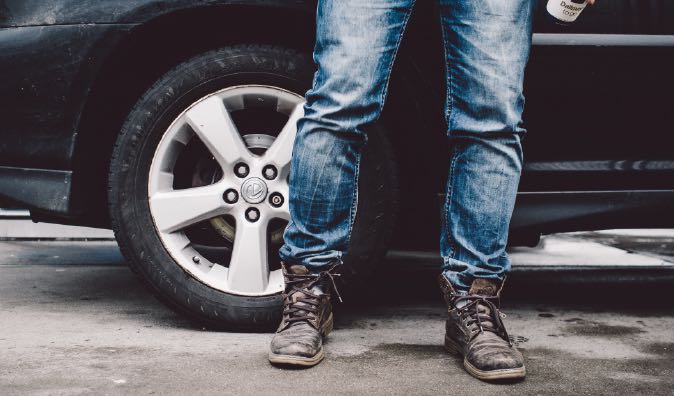 Top Mobile Mechanics in West Allis, WI
Passion, pride, and performance are values that have stood the test of time. As a maker of superior mobile mechanic services, we're proud to say we've been passionately performance-driven since the beginning in West Allis, Wisconsin and surrounding Milwaukee County. It's what led Wrench on the pursuit of creating excellent auto repair services tough enough to tackle some of the roughest terrain on the planet, yet still maintain excellent road manners. We make things easier for you and your family, so you can continue going about your day and get things done.
Why Choose a Mobile Mechanic
At Wrench, we believe that the best medicine for a bad constant velocity joint is preventative. By the time you hear clicking and clunking or feel any vibrations, you already have an expensive repair on your hands. The CV joint is a part of a vehicle's drivetrain that transfers torque at a constant speed to the wheels and accommodates the up and down motion of the suspension. Once you start to hear noises, however, you might have to replace the entire shaft. At Wrench, we recommend that you have your CV joints inspected at every oil change. If you do start to hear any noises or feel your car vibrating, call Wrench mobile mechanic right away.
How to Schedule an Appointment with Wrench
Call Wrench whether the repairs on your vehicle are major or minor. Our Wrench mechanics will complete the work in an efficient and professional manner. We screen our technicians thoroughly for knowledge and reliability prior to sending them to your home or office. If you aren't sure what work your car needs, Wrench will send a mobile mechanic on a diagnostic appointment. Once the mechanic determines the issue, you're given a fair estimate. No work begins until you agree to the estimate. Book a service appointment at your home or place of work. We just need the address and whether the vehicle is in a driveway or parking space. Most maintenance can be performed without moving your car. Whether you need transmission work, a simple coolant drain and fill, or other auto repairs, Wrench is here for you. For a full list of services available, log onto wrench.com. Once you try this convenient service, you'll never want to visit a garage again.
What to Expect From a Service Appointment
Your vehicle is a luxurious investment, and we want to help you keep it that way! You can relax knowing that a professional and experienced technician is working on your vehicle. You can call us and have a professional make sure that your vehicle is running at its best for a reasonable price. Our trained team of mechanic is dedicated to helping you to get back on the road safely and quickly.
---
---
---
Auto Repairs for Popular Vehicles