Get Auto Repairs in West Covina, California From Our Mobile Mechanics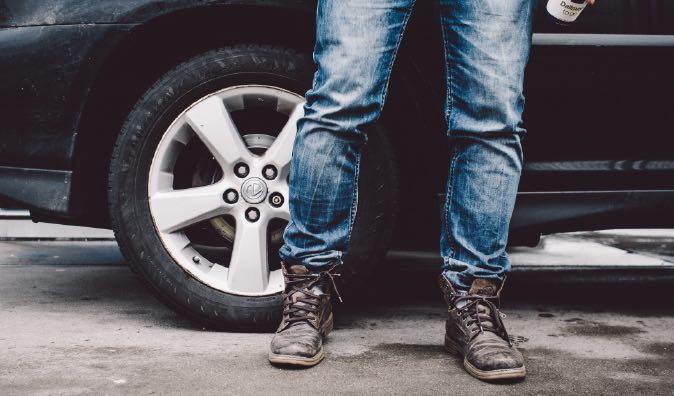 Top Mobile Mechanics in West Covina CA
Car owners in West Covina, Los Angeles, CA can now enjoy the benefits of mobile mechanics. When your car breaks down, or it is time for scheduled service, spending time at the garage can be inconvenient. You likely will have to wait your turn to get your car serviced while stuck at the local auto repair shop. An alternative solution: book mobile mechanic who can service your car from your driveway. When you call Wrench, a representative will ask you to provide details of the problem. The information is used to generate an auto repair quote customized to your requirements. Wrench provides this service for customers ranging from the average driver to car enthusiasts who attend events like the annual Los Angeles Auto Show, which takes place at the Los Angeles Convention Center.
Why Choose a Mobile Mechanic
Many car owners have used mobile mechanic services and have loved it. Having your car repaired at home or an office saves you hours of waiting in the garage lobby. You can use that time doing other important things such as being with your family or finishing up your duties.
The auto repair you get with Wrench offers high quality service without the wait. Our mobile mechanics have the knowledge and skills to deliver the best possible service to our clients. At Wrench, we have equipped our portable units with all the right tools and equipment mechanics need to give the best service, and they can come to your home or office in any part of West Covina.
What to Expect from a Service Appointment
When you book your car repair, you need to explain the problem you are experiencing to the mechanic. The expert will then give you a quote based on your description. Some people may not understand the problem they have and therefore do not provide the proper details. In such cases, the mobile mechanic will come to view your vehicle and give a cost estimate.
Wrench has embraced the use of technology in serving clients because it is efficient and delivers results quickly. We have invested in modern auto repair technology to allow us to provide the best service to our clients. Through technology, we can diagnose the problem in your car quickly. At Wrench, we understand that your time is valuable, and our goal is to complete each task quickly without comprising quality standards.
If you live in any part of West Covina, you can depend on Wrench to give the best service to your vehicle. We provide a wide range of services and handle all vehicle types and makes. Our rates are competitive, and we ensure that you get value for your money.
While owning a car is good, it is better to have a vehicle in its optimal performance condition. A mobile mechanic at Wrench has the skills to service your vehicle as you expect and deliver services at your home. You can contact us by calling, visiting or booking your appointment through our website.
---
---
---
Auto Repairs for Popular Vehicles