Get Auto Repairs in West Des Moines, Iowa From Our Mobile Mechanics
Coming Soon To West Des Moines, Iowa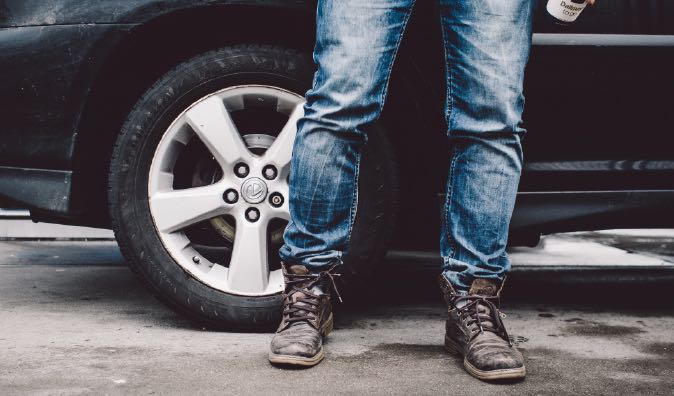 Top Mobile Mechanics in West Des Moines, IA
The experts at Wrench have years of experience fixing your modern vehicle and giving clients fair estimates and repairs on various makes and models. Our team is familiar with trucks and other vehicles, and they have an understanding of how to keep your truck, sedan, or SUV working in West Des Moines, Iowa and surrounding Polk, Dallas and Warren counties. Wrench offers auto repair estimates and auto repair to you where and when you need it most. Our master mobile mechanic can come to your office or home with an accurate and fair quote, and complete repairs where you are. Wrench knows that over time SUVs can deal with the added wear and tear of constant use. To combat and fix this damage, Wrench delivers mobile mechanic services and tune-ups for many other sports utility vehicles.
Why Choose a Mobile Mechanic
If you are searching for a trusted and professional auto repair and service solution in Iowa, rely on the best in the business for assistance. Wrench has built an outstanding reputation amongst our clients as a top choice when it comes to auto repair and auto service centres in Iowa. We are aware of roadside mechanical breakdowns and the direct or indirect cost thereof, so our number one priority will always be to ensure reliability at all costs.
How to Schedule an Appointment with Wrench
When you are in need of our reparative services, you can either call us or fill out the form on our website. You will need to provide the year, make, and model of the vehicle that will be needing our service. If you are able to tell us what the problem is, then we will be able to form your quote right away. If you don't know, we offer diagnostic consultations where we would send a mobile mechanic to take a look at your vehicle and determine what you'll need. After that, we will add up your quote based on the prices of the parts and services you need. Then you'll let us know which date and location you would desire. We will send an available mechanic to perform your service and get you back on the road before you know it.
What to Expect From a Service Appointment
At Wrench, the automotive repair solution in West Des Moines, everything that our team offers is done at the highest level workmanship and professionalism. We provide a friendly, hassle free service so that you can get on with what you need to do. Our focus is on providing a quality and prompt auto repair services at all times. We're here to ensure your safety on the road and provide you with a speedy and painless experience, all without breaking the bank. It's safe to say that auto repairs in Iowa don't come any easier than this. Choose Wrench for your next auto repair and your car will love you for it.
---
---
---
Auto Repairs for Popular Vehicles