Get Auto Repairs in West Hollywood, California From Our Mobile Mechanics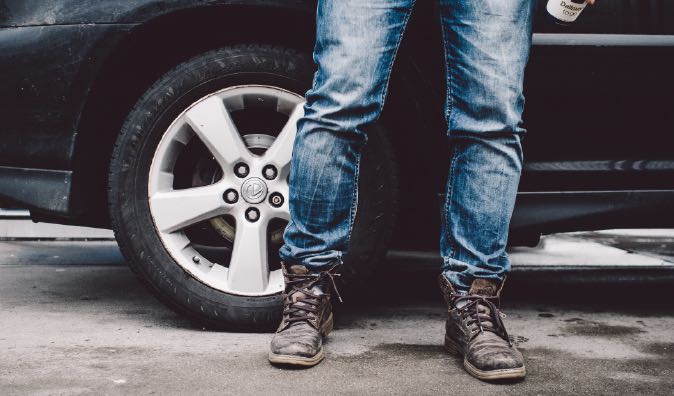 Top Mobile Mechanics in West Hollywood, CA
At Wrench, we know you're a busy person, which is why we offer the best mobile mechanics that service West Hollywood and Orange County in California. Booking a mobile mechanic with Wrench couldn't be simpler and you don't have to drive to the shop to have your car fixed. Our mechanics come to you! Our experienced auto mechanics will perform maintenance and auto repairs right in your driveway or your car's parking space. You'll have peace of mind when you contract with Wrench, too. Wrench provides an auto repair quote upfront for services you've requested. If you're not sure what is wrong with your car, we can have the mechanic diagnose your car. Our mobile mechanics are experts and will get you back on the road so you can get back behind the wheel and have some fun. Maybe you've been itching to visit Petersen Automotive Museum? Or maybe enjoy a day at Irwindale Speedway? Regardless, you'll be confident that your car will be in top shape when you trust our expert mobile mechanics at Wrench.
Why Choose a Mobile Mechanic?
Our customers in West Hollywood know that our mobile mechanics are the best in the business when it comes to auto repairs and service. They bring their own equipment so you never have to worry about tools or getting your hands dirty. Too busy to drive to an auto mechanic? Let the best mechanics come to you and service your car. At Wrench, we provide the auto repair and service quote, so you never have to worry about additional costs. You no longer have to wait in long lines at the automotive repair shop or have to take time out of your busy day to wait in the lobby with old magazines and stale coffee while your car is worked on. Has your car broken down? No need to pay for a tow when our expert mechanics come to you.
What to Expect from a Service Appointment
When you call Wrench for a service appointment, our friendly advisors will give you a quote for the service or repair your car needs. Don't know what is wrong with your car? That's okay. We'll send out an experienced technician to provide diagnostics so we can provide the most accurate quote on what needs to be done. You don't have to leave the comfort of your home or office to have your car serviced or repaired. Do the things that are the most important to you without worrying about your car. We treat your car like it was our own, so you never have to worry about it.
Wrench Maintenance and Auto Repair Services
When it comes to servicing your car in Orange County, you can rely on Wrench and our experienced mechanics to do it all. Whether your car needs an oil change, tune-up, transmission fluid change, engine repairs, fuel injector cleaning, electrical repairs, engine and transmission maintenance, radiator flush and fill, heater or air conditioner servicing, tire rotation, new shocks, or brake repairs, you'll be delighted with our service and will use our mechanics again and again. Contact Wrench today for all your auto repair and service needs in West Hollywood.
---
---
---
Auto Repairs for Popular Vehicles