Get Auto Repairs in Westlake, Ohio From Our Mobile Mechanics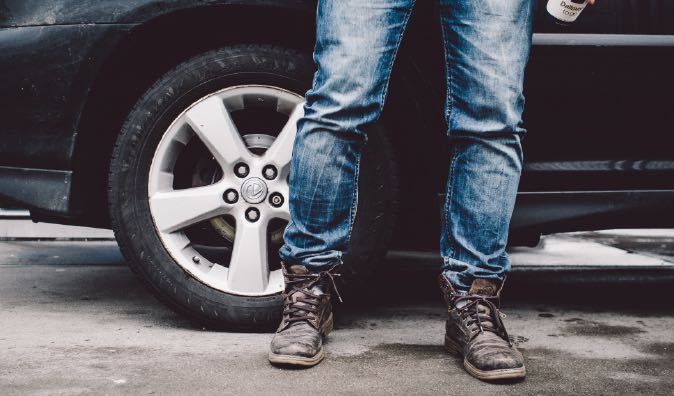 Top Mobile Mechanics in Westlake, OH
You'll find the best auto repair solution in Westlake, Ohio, or elsewhere in the greater Cuyahoga County is Wrench's qualified mobile mechanics. We have a team of committed mobile mechanics who are working to transform the auto repair industry, one service at a time. All you need to do is take a chance and book your first appointment with us today. We will bring the auto repair shop right to your home or office so you can spend your time, money, and energy on the things that matter most to you. So what are you waiting for? Book an appointment with our mobile mechanics in Westlake today and you'll be cruising to the Clague House Museum by tomorrow.
Why Choose a Mobile Mechanic in Westlake, OH
Our mobile mechanics are dedicated to their craft. Each mechanic hired by Wrench has years of experience as well as certification. This helps us ensure that every customer in Westlake will receive a service quality that is up to our highest standards. But we don't stop there! We also have a very long and intensive hiring process in place that includes multiple background checks, interviews, and performance reviews. We look carefully at the skills and intentions of each potential mechanic and make sure that we only hire the top mobile mechanics in Westlake, Ohio. That way you will be able to put your mind at ease, knowing that your car will be in good hands. Book an appointment with our expert mobile mechanics in Westlake and you will be ready to hit the road again before you know it.
How to Schedule an Appointment with Wrench
To book your appointment with our mobile mechanics in Westlake or the nearby area, just visit our website or download our app. You will be able to request an appointment with the click of a button. In our booking process, you will be prompted to answer a few questions so we can gather some basic information about your vehicle. Be prepared to tell us the year, make, and model of your car as well as the license plate number. Then we will need to know which services your car needs. We offer a wide range of services from routine oil changes to more complex reparative services like an alternator or battery change. If you aren't sure what services to select, just request a diagnostic appointment. Any information you can give us about the issues you are experiencing with your car is helpful. Make a note of any abnormal smells, sounds, or other troubling behaviors. This will help up prepare for your service appointment so we can come with any specialized parts or tools your service may require. Once we know what kind of car you have and which service your car needs, you will choose a date, time, and location in Westlake for your appointment with us. We are here to get your car back on the road in the most convenient way possible, so we will be flexible to fit seamlessly into your schedule. After your appointment's details have been finalized, we will send you a confirmation message. Then you will be able to leave the rest of the worry to us!
What to Expect From a Service Appointment
Our mobile mechanic will ensure that you have the best auto repair experience possible. The only thing you will need to do is give our mechanic the keys to your car once they arrive. After that, your service will depend on your preferences. Some of our customers like to grab a chair and chat with our mobile mechanic about the service. Our mobile mechanic is always more than happy to answer any of your questions or give you vehicle maintenance advice. Other customers prefer to spend their time elsewhere like working in their office or spending quality time with the family. No matter how you choose to spend your time, our mobile mechanics will take very good care of your car. As soon as we are finished with your vehicle, we will let you know and return your keys. In no time, your car will be back to its prime condition and you will be able to travel anywhere in Westlake, Ohio once again. We look forward to servicing your car in Westlake today!
---
---
---
Auto Repairs for Popular Vehicles