Get Auto Repairs in Westlake Village, California From Our Mobile Mechanics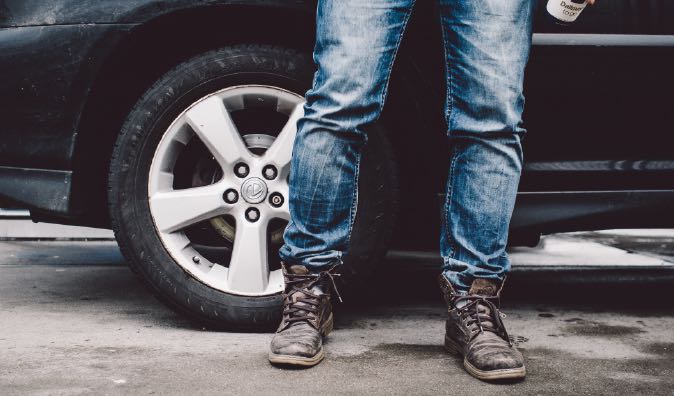 Top Mobile Mechanics in Westlake Village, CA
Wrench's mobile mechanics in Westlake Village understand that life moves fast in the greater Los Angeles County area of California; that's why you rely on your vehicle to move you quickly and reliably. When your car stalls, you're stalled. Forget long lines and the hassle of making an appointment at a garage. If you book a mobile mechanic with Wrench, we will come to you. If you're not quite sure what's wrong with your vehicle, Wrench's team can schedule a diagnostic appointment to quickly target the problem. We will give you a personal, upfront auto repair quote based on the work that you need. Regardless of what sort of vehicle you have, Wrench's mobile mechanics can service you and your automobile. The sooner you're back to full speed, the sooner you can get back to what there is to love about Westlake and the greater Los Angeles area; maybe a movie at the Cinepolis Theater or a trip into Los Angeles for a day at the Petersen Automotive Museum.
Why Choose a Mobile Mechanic?
Whether you know your way around the guts of your vehicle or not, auto-trouble can strike anywhere, anytime. Westlake's Wrench team is always prepared and always trained, ready to meet you at work or home to get your vehicle functional as quickly as possible. We don't want to hold you up with meaningless lines or needless waiting in the lobby. At Wrench, we know you have a life to live that doesn't include wasting time, so we send our mobile technicians to you.
What to Expect from a Service Appointment
Before work starts, you'll get a personalized quote based on the work you need. Wrench's team will perform an in-depth diagnostic if you're not sure where the problem lies, so even if you're not mechanically inclined, you'll be completely aware of your vehicle's condition. Life doesn't stop just because your vehicle has, so we want your automobile's downtime to be as unintrusive as possible. That's why we deploy remotely, to the site, and bring professional speed and skill to the service of your troubles.
Wrench Maintenance and Auto Repair Services
If you live in Westlake or just within the Los Angeles County area, Wrench wants to cover all your vehicle repair needs. No matter if you need quick fixes or a second opinion on a complicated diagnostic, Wrench's team wants to help. There's no use being stuck in Westlake Village or the Los Angeles area when there's so much to see, so next time you have vehicle trouble, remember Wrench.
Wrench can schedule an appointment to suit your needs with great skill at a reasonable, fair price. Whatever your vehicle trouble, big or small, give Wrench a call or check out our website today.
---
---
---
Auto Repairs for Popular Vehicles