Get Auto Repairs in Westland, Michigan From Our Mobile Mechanics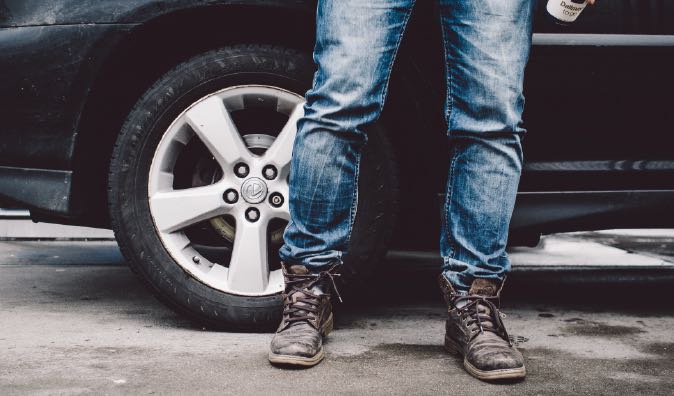 Top Mobile Mechanics in Westland, MI
Looking for the ultimate resource on car repair and maintenance services in Westland, Michigan and surrounding Wayne County? Look no further when Wrench have got your answers. Our mechanics are experienced and have the latest state-of-the-art equipment so we can diagnose your problems quickly and save you money. Our mechanics inspect suspected component or perform appropriate diagnostic test to accurately pinpoint your problems. They will perform complimentary inspection to ensure there are no other problems you may not be aware of. Once our experienced mechanics have exceeded your expectations, you can feel safe about getting back on the road.
Why Choose a Mobile Mechanic
Safe driving in bad weather starts before you get in the car with tire maintenance and other routine car care. Automobiles are large investments, so it's important to protect your investment when it comes to service. There are proper service levels to take when it comes to working on cars and trucks. Proper maintenance and service requires more than just a simple oil change. Maintaining factory requirements is a way to keep your car and truck in mint condition. Preventative service goes a long way to making your vehicle last while also avoiding any potential problems on the road.
How to Schedule an Appointment with Wrench
When you call us to schedule an appointment with a Wrench mobile mechanic, we will ask you what the problem is with your vehicle. If you are unsure, we can schedule a diagnostic visit so we can send out a mechanic to take a look and let us know which parts and services you'll need. Once we know that information, we will be able to calculate you auto repair quote. Then you will be able to pick a date and location for your service appointment. Then we will match you with a mobile mechanic in Michigan. The mechanic will arrive on-time and prepared to tackle any obstacle that may arise. You will need to give the car keys to our mechanic so they can start servicing your vehicle. When they are finished, you will be alerted via text message. After everything is all done and the mess has been cleaned, you will get your keys back and will be able to hop in your vehicle once again. Please don't forget to share your service experience with us.
What to Expect From a Service Appointment
If you have to slam on your brakes, traditional brakes would lock up and cause you to skid. That's why experts say to pump your brakes in those situations. But with anti-lock brakes, there's no need to pump, because they do the work for you. They provide that pumping action much faster than a driver ever could—as fast as ten times per second. Plus, sensors detect which wheel is most likely to lock up and direct most of the action there. Wrench is determined to provide the highest quality mechanic service to all residents of Michigan coupled with thoughtfulness and care of service. Affordable prices and efficient, prompt service make Wrench a shining alternative to traditional car repair options.
---
---
---
Auto Repairs for Popular Vehicles