Get Auto Repairs in Westminster, California From Our Mobile Mechanics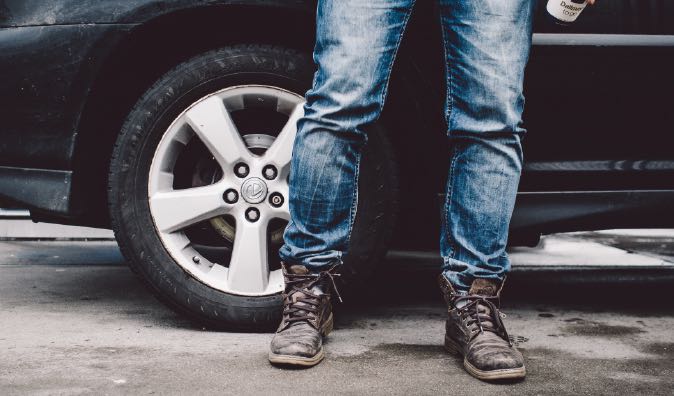 Top Mobile Mechanics in Westminster, CA
The highly skilled mobile mechanics at Wrench are able to service your car or truck wherever you find the most convenient from your office to your home in Westminster, California and throughout Orange County. Our mobile mechanics are the most time efficient option for your auto repair. While we service your vehicle, you can continue working or even just relax on your time off. If you give us a call today, we will be able to give you our affordable and transparent auto repair quote. This way you won't need to worry about any hidden fees and you will know exactly what you'll be paying. So pick up your phone and schedule an appointment with one of our mobile mechanics so you can get back on the road in your car as quick and safe as possible.
Why Choose a Mobile Mechanic
Needing a car serviced or maintained is not something that can be put off, even if you're at your home or office and can't make it to a mechanic. Car is an important part of everyday lifestyle. A car without a working engine won't meet emissions standards, which could increase a car's pollution output and cause it to fail inspection. The good news is that this is easy to accomplish with Wrench since you can book our mobile mechanics to come to you at your home or office.
How to Schedule an Appointment with Wrench
When you give us a call, our expert technicians ask you what is wrong with your car or truck. You can either tell us what the problem is or tell us that you don't know. If you don't know, we will be able to set up a diagnostic appointment where we would send a mechanic to take a look and they will tell us what parts and services you will need. Then we will calculate your quote based on the parts and services that you'll need. After that, we will ask you to pick a date and location for your service appointment. We will let the master mechanic know when to arrive and the will come on-time and completely prepared to handle any situation in California. When you meet with them, you will hand over the car keys so they may begin working on getting it running. When the service is over, we will let you know via text message and our mechanic will make sure the area is all clean. Give Wrench a call right now.
What to Expect From a Service Appointment
During your service appointment, you can leave and spend your time doing whatever you need to do. For us, all you need to do is unlock your vehicle so our mechanic can begin working. Then your car will be in good hands, all of our mechanics are very experienced and will be able to handle anything. They come prepared with all the knowledge and tools so you can be confident in us. Afterwards, our mechanic will clean up the area and let you know that your car is in excellent condition and ready for a joyride.
---
---
---
Auto Repairs for Popular Vehicles