Get Auto Repairs in Westminster, Colorado From Our Mobile Mechanics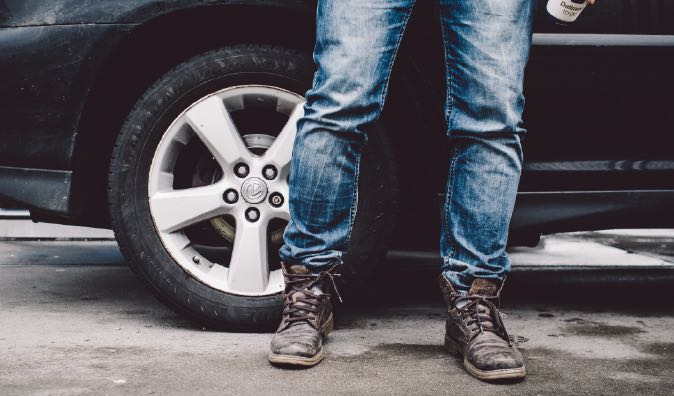 Top Mobile Mechanics in Westminster, CO
Wrench mobile mechanics provides onsite auto repairs and maintenance services for Westminster, Colorado and surrounding Adams and Jefferson counties drivers - that's right, we'll come to your home or to your workplace! We also have a full-service auto repair facility with state-of-the art equipment and certified technicians. Our auto service focuses on the preventative maintenance tasks that keep your vehicle's operating at peak efficiency for years. On the road wherever you find convenient and safe, our goal is to meet all of your automotive needs.
Why Choose a Mobile Mechanic
At Wrench, we service both gasoline and light duty diesel vehicles - anything from mini cars to trucks. On designated service days, we bring our specially designed service vehicles right to your parking lot, where we service your vehicle while you are working. You simply park your vehicle in our designated service area in the morning. When we're done with service, we'll give you a call, and then you return to our designated service area to pick up your vehicle. We can set up your appointment auto services, we will be glad to set a scheduled time and place to come out regularly to service your car or truck - with transparent services.
How to Schedule an Appointment with Wrench
Your appointment will be super simple for you. All we expect of you is to give your car keys to our mobile mechanic. Once you do that, you will be free to spend your time however you please. You are more than welcome to stay and ask questions if that's what you'd prefer. If you choose to leave, you will be able to rest easy knowing your vehicle will be in great hands. Once our mechanics has completed the service, they will return your keys and we'll send you a text message to let you know that your car is back to its prime condition in Colorado. When you return, the area will look exactly the same as before the service and your car will be running like a champ. Book an appointment with us today and you'll be ready to hit the road as quick as possible.
What to Expect From a Service Appointment
All you will need to do after you book an auto repair appointment with one of our mobile mechanics via phone call or the online survey is available to give your car keys to our mechanic. Then you will be free to go spend your time elsewhere. Our mechanic will begin diligently working on getting your car or truck back on the road. You can rest assured that our mechanics will handle your car with great respect because we treat our customers' car as if they were our own. When the service has been completed, we will notify you in a text message. Then our mechanic will return your keys and clean up the area. It's that easy with Wrench services.
---
---
---
Auto Repairs for Popular Vehicles