Get Auto Repairs in White Plains, New York From Our Mobile Mechanics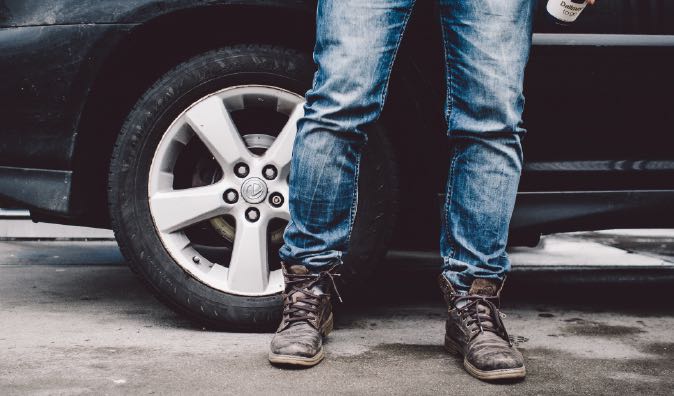 Top Mobile Mechanics in White Plains, NY
Ever walked into an auto repair shop and been given a quote, only to realise you have no idea if it's a good deal? You're not alone! We found that almost half of car owners have no idea what their car repair should cost. Because of this, we've worked hard to develop the technology to give you an instant quote online. Wrench's mobile mechanics are here to serve all of the people of White Plains and surrounding Westchester County. We will come to you at your preferred place and time.
Why Choose a Mobile Mechanic
When you hire a mobile mechanic to satisfy your auto repair needs, you will be saving yourself time, money, and stress. While our mobile mechanic is working on getting your vehicle back to it's best condition, you will have the freedom to spend your time however you please. This means you could get some work done or even just relax a little. Also, since we bring the shop to your location, there will be no need to go through the hassle of finding a tow truck or paying those unnecessary towing expenses. Here at Wrench, we want to ensure that our customers will be getting the best quality repairs as well as the best customer service. To do this, our hiring process is extremely long and includes multiple background checks. Every mechanic we hire has plenty of experience and is just as dedicated to improving the auto repair industry as we are. Contact us today and we will set you up with one of our mechanics in the Westchester County area!
How to Schedule an Appointment with Wrench
A little curious about what you can expect from our mobile auto repair services? Or how to schedule an appointment? We understand you may have some questions for us, and we have all the answers! What happens when you call? A Wrench representative will guide you through the process as quickly and easily as possible. We'll need to determine where you are located, what kind of car you drive information including year, make, and model, what problems you are experiencing with your vehicle, and whether you'd like to make a same-day appointment or would prefer something later in the week. Scheduling depends greatly on availability, but Wrench mechanics understand many of our customers are eager to get back on the road and we'll do our best to make that possible. Please do not forget to share your service experience with us.
What to Expect From a Service Appointment
Nothing feels better than having a clean car! With packages to suit almost any budget, we'll make sure your car looks great all year! The benefit of having a certified expert mobile mechanic from Wrench come to your door means you are free to get back to work, focus on your kids or turn the game back on. Also, because we arrive at your door it means you save money since we don't have to pay for a physical auto repair center stocked full of overly expensive automobile tools, lifts and onsite mechanics looking to upgrade you from a routine oil or tire change to a more substantial repair job.
Wrench Comes to Your Neighborhood
---
---
---
Auto Repairs for Popular Vehicles