Get Auto Repairs in Wichita, Kansas From Our Mobile Mechanics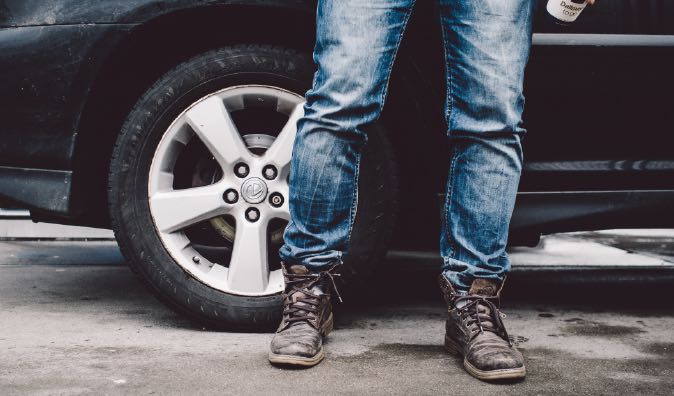 Top Mobile Mechanics in Wichita, KS
Looking for the ultimate resource on car repair and maintenance services in Wichita, Kansas and surrounding Sedgwick County? Look no further when Wrench have got your answers. Our mechanics are experienced and have the latest state-of-the-art equipment so we can diagnose your problems quickly and save you money. Our mechanics inspect suspected component or perform appropriate diagnostic test to accurately pinpoint your problems. They will perform complimentary inspection to ensure there are no other problems you may not be aware of. Once our experienced mechanics have exceeded your expectations, you can feel good about getting back on the road to visit the Keeper of the Plains or Museum of World Treasures.
Why Choose a Mobile Mechanic
It's a tough road out there, and your tires bear the brunt of potholes, broken glass, nails, screws, and anything else that can puncture a tire or stops the engine. Wrench's auto repair services are the best in the business in Wichita. Call Wrench to get for repair and maintenance services that make your car as new. Our mechanics repair only what's necessary with your prior authorization and advise you of other potential problems we notice without pressuring you and charging you more.
How to Schedule an Appointment with Wrench
Our easy-to-talk-to auto car advisors will explain any suggested maintenance or repairs. They won't take any actions unless you approve them first. Our certified auto technicians are looking out for your vehicle and your budget – they will never surprise you with any out-of-the-blue car repair. Our experienced mechanic will always thoroughly inspect your car and advise you on the health of your vehicle so that you can make the most informed decisions when it comes to maintenance and repair services.
What to Expect From a Service Appointment
Wrench is determined to provide the highest quality mechanic service to all residents of Wichita coupled with thoughtfulness and care of service. Wrench is pleased to provide Sedgwick County vehicle owners with services that include brake service, oil changes, and transmission diagnostics, as well as troubleshooting on heating and cooling issues in your vehicle. Affordable prices and efficient, prompt service make Wrench a shining alternative to traditional car repair options.
Wrench Comes to Your Neighborhood
---
---
---
Auto Repairs for Popular Vehicles