Get Auto Repairs in Williams Crossroads, North Carolina From Our Mobile Mechanics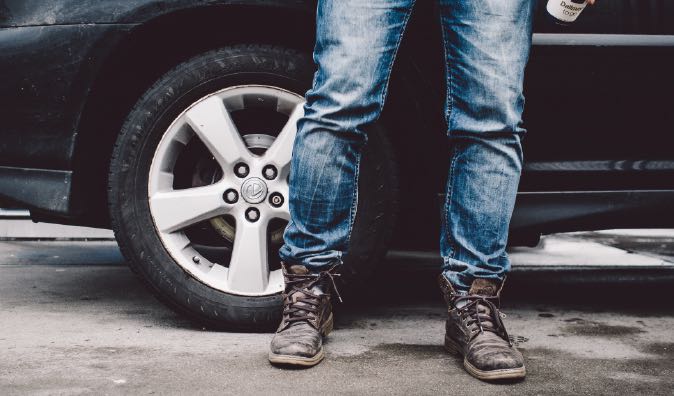 Top Mobile Mechanics in Williams Crossroads, NC
If you reside or work in Williams Crossroads, North Carolina, or anywhere else in the greater Wake County, then you should hire Wrench's mobile mechanics when you find yourself looking for a better auto repair solution. We have a team of highly skilled mobile mechanics that will come to your home, office, or any other location that you prefer in Williams Crossroads, North Carolina. While our mobile mechanics service your vehicle, you will be able to spend your time doing what matters most to you. For some of us, that means spending time with family, volunteering at an animal shelter, or working in your office. No matter what you choose to do, Wrench will provide you with high-quality auto repair and maintenance services without wasting your time, money, or stress. Book an appointment with our mobile mechanics in Williams Crossroads, North Carolina today!
Why Choose a Mobile Mechanic in Williams Crossroads, NC
As you might already know, mobile mechanics have so many benefits that traditional auto repair shops in Williams Crossroads, North Carolina can't compete with. Rather than messing up your whole schedule to plan a last-minute auto repair service, our mobile mechanics will come to your location and fix your vehicle on-site. That way you will be able to get back on the road quicker. Our mobile mechanics will also save you money and stress because you won't have to deal with getting your car to the shop. In a traditional auto repair experience, you would have to get your broken-down vehicle to the shop which could result in you driving your compromised vehicle to the shop or having to pay expensive towing fees that could be easily avoided. Since our mobile mechanics come to you, you won't have to deal with these issues anymore! Give our mobile mechanics a shot and we guarantee you won't want to visit a traditional shop in Williams Crossroads, North Carolina ever again!
How to Schedule an Appointment with Wrench
Booking an appointment with Wrench will only take a couple of minutes! Grad your laptop, tablet, or mobile device and go to the homepage of our website. Then fill out our short service request form and you will be back on the road in Williams Crossroads before you know it. We will need to know what kind of car you have and which services it needs. However, if you don't know what's wrong with your car, you can book a diagnostic appointment and our mobile mechanics will figure it out for you. Then we will provide you with an affordable and honest auto repair quote for your services. After that, you will pick a date, time, and specific location in Williams Crossroads, North Carolina for your convenient auto repair appointment. You will need to provide us with an address for your location whether it be your home or office. In no time, our mobile mechanics will arrive ready to fix up your vehicle!
What to Expect From a Service Appointment
Once you book your appointment, we will confirm your appointment with you and you can expect that our mobile mechanic will arrive at your chosen location in Williams Crossroads, North Carolina on time and excited to work on your vehicle. Our mobile mechanics are very knowledgeable and easy to talk to, so feel free to ask our mobile mechanics any questions you may have about the auto repair service or Wrench in general. Before you can go elsewhere, you will need to give our mobile mechanic the keys to your car. Then you will be able to leave until we let you know when the service is over. When you return back to your car, the area will be clean and your car will be running like a champ! Don't wait any longer and book an appointment with Wrench's mobile mechanics in Williams Crossroads, North Carolina today. Our mobile mechanics in the Raleigh area are looking forward to servicing your vehicle soon!
---
---
---
Auto Repairs for Popular Vehicles