Get Auto Repairs in Willow Grove, Pennsylvania From Our Mobile Mechanics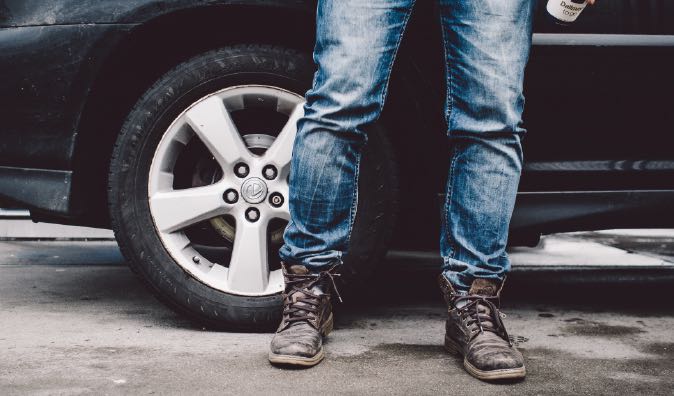 Top Mobile Mechanics in Willow Grove, PA
In Willow Grove, Pennsylvania, or the greater Montgomery County area you can receive the most convenient auto repair solutions from Wrench's mobile mechanics. Our team of talented technicians will bring our services right to your home, office, or any other convenient location in Willow Grove so that you can spend your time, money, and energy on the things that matter most to you. With Wrench, you will be able to forget all about the days you have wasted in a repair shop because we are paving the way for the future of auto repair. Book an appointment with us today and we guarantee you won't want to go back to a traditional auto repair shop in Willow Grove, Pennsylvania ever again!
Why Choose a Mobile Mechanic in Willow Grove, PA
We have skilled mobile mechanics all over the state of Pennsylvania, including right in your hometown of Willow Grove! At Wrench, we only hire the top mobile mechanics in the area so that we can provide the same level of high-quality services to every customer in Willow Grove. Our mobile mechanics have had years of experience in the auto repair industry, are certified, and are dedicated to improving the auto repair industry. What sets us apart from our competitors is our genuine passion for what we do. All of our Wrench mobile mechanics in Willow Grove are committed to providing an unmatched level of customer service. With us, you will be a priority and you will see that from just one auto repair appointment. So go ahead and book your first appointment with our Willow Grove mobile mechanics today!
How to Schedule an Appointment with Wrench
Scheduling an appointment with Wrench's mobile mechanics in Willow Grove, Pennsylvania is super simple. Pick up your smartphone, laptop, or tablet and visit the Wrench homepage or download our app. You will be able to log in to an existing account, create a new account, or book an appointment as a guest. No matter what you decide to do, we will need to know what kind of vehicle we will be working with. You should be able to tell us the year, make, and model of your car as well as any other important information. Then you will choose the services you'd like us to perform. At Wrench, we offer many different services surrounding every system in your car. Are your brakes not working properly? We got you covered! Need a routine oil change? Book an appointment with Wrench! However, if you are unsure exactly what service to request, you can book a diagnostic appointment. You will be able to make note of any abnormalities that you have noticed. Once we know which services we will be providing, we will give you an honest auto repair estimate. Then you will book your appointment with a date, time, and specific location in Willow Grove, Pennsylvania that works best for your schedule.
What to Expect From a Service Appointment
If this is your first appointment with Wrench, you probably are wondering what to expect from us. Our mobile mechanic will arrive at your preferred location in Willow Grove on time and prepared. All you need to do is get your keys to our mobile mechanic. Once we have the keys, we will get right to work on your vehicle. If you have any questions, you can feel free to stick around and ask them. If not, you are free to go and spend your time elsewhere. Our customers in Willow Grove love to be creative with this feature that we offer. You can spend your time with friends and family in the comfort of your own home. You can spend your time working on a big project in your office. You can even spend your time shopping in the closest mall! No matter what your preferences are, we will keep you updated throughout the entire service. When we are finished, we will let you know, return your keys, and make sure the area is all cleaned up. Then our mobile mechanic will head to the next customer in Willow Grove! Book an appointment with Wrench today and you will get the peace of mind that you deserve!
---
---
---
Auto Repairs for Popular Vehicles