Get Auto Repairs in Wilmette, Illinois From Our Mobile Mechanics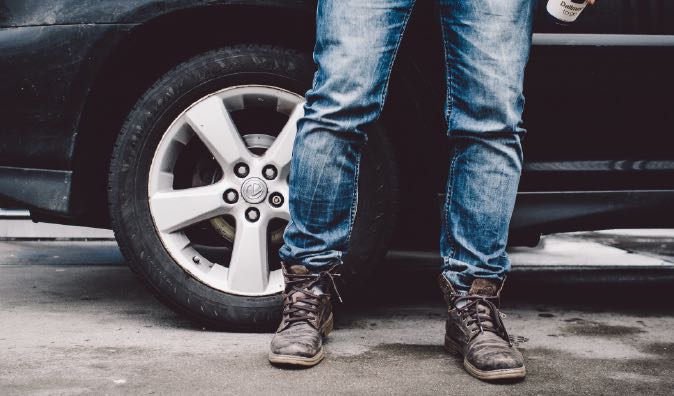 Top Mobile Mechanics in Wilmette, IL
We are so proud to serve Wilmette, Illinois residents with outstanding service, competitive prices, and high quality work. Our certified master mobile mechanics are experienced on the entire auto line from the classics to modern technology. With our certified technicians using the latest technology, you can rest assured that your vehicle is in qualified hands. Wrench offers the best service and repair of vehicles in the Cook County. Put our talented team to the test by allowing us to demonstrate our commitment to superior customer and car care. From the moment you walk through our door, our staff strives to supply only the best service to both you and your vehicle. We are happy to answer any questions you may have. Contact Wrench today to schedule an appointment!
Why Choose a Mobile Mechanic
Most auto shops focus only on getting the job under the hood done as quickly as possible. While we make sure not to waste time, we also focus on precision thorough service and answering all questions our customers may have. Our dedicated technicians go above and beyond to exceed your customer service expectations. Whether you need routine maintenance or repairs for major damage, our team of certified technicians provide top-notch service for any model. You can expect a superior customer experience from Wrench.
How to Schedule an Appointment with Wrench
When you book a service appointment through Wrench, you can specify where you want our mobile mechanics to work on your car. We're happy to come to you at home or at work; just let us know which is more convenient for you. If you know what service your car needs, you can let us know at this point. Alternatively, book a diagnostic assessment to have our mechanics take a look at your vehicle and work out what's wrong with it. All Wrench mobile mechanics pass background checks and are vetted for reliability. You can expect them to be friendly and professional as they work on your car. Thanks to their extensive training, they can fix many common vehicle faults on the spot without needing to take your car to the repair shop. That means you don't have to waste time coming to the repair shop to pick up your car or managing without your car.
What to Expect From a Service Appointment
When it comes to your repair and maintenance needs, refuse to settle for anything less than the best for your auto needs. If you are seeking the highest quality service and repair of vehicles in Illinois, look no further than our shop. Our team strives to give only the best service to you and your vehicle from the moment we arrive until you drive away, completely satisfied with the results.
---
---
---
Auto Repairs for Popular Vehicles