Get Auto Repairs in Woodland, California From Our Mobile Mechanics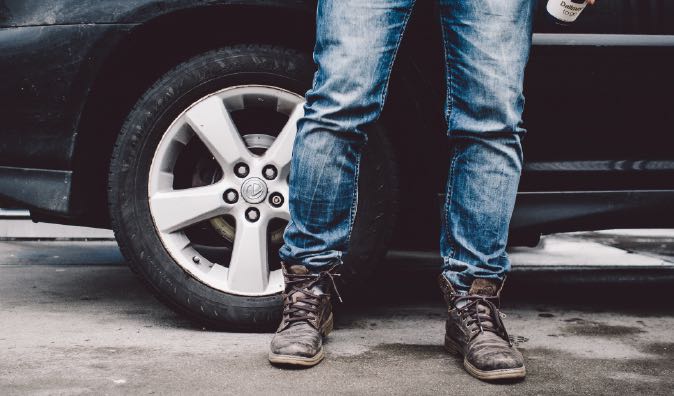 Top Mobile Mechanics in Woodland, CA
The top mobile mechanics in Woodland, California and the surrounding Yolo County are the mobile mechanics at Wrench. We deliver our quick and convenient reparative services to any location you want. Need us at your home, office, or school? We will be there. Our super affordable auto repair quotes are completely transparent so you'll know exactly what you will be paying. To get a quote, you can give us a call or complete the form on our website. After we provide you with our quote, you will be able to book one of our skilled mobile mechanics and you will be able to drive to Reiff's Antique Gas Station Automotive Museum.
Why Choose a Mobile Mechanic
As the customer, you will be receiving many benefits if you choose to hire a mobile mechanic. Since we bring deliver the shop to you, there's no need to go through the hassle of hiring a tow truck. You won't have to pay for any towing expenses because we can come to you and get your car back to it's prime condition right there. The best part is that while our mechanic works on your vehicle, you will have the freedom to spend your time however you want. If you want to relax in the comfort of your own home, go for it! If you'd rather get some important work done, just have us come to your office and you can get to it. At Wrench, we have a long hiring process with multiple background checks in order to make sure that our customers will be getting nothing but the best quality repairs. So give Wrench a try today and you won't have to go to the auto shop ever again!
How to Schedule an Appointment with Wrench
You have the choice of giving our team a quick call or filling out the survey on our website in order to get an appointment with one of our mobile mechanics. We will need a bit of background information before we can get you scheduled. When you call, you should be ready to tell us the year, make, and model of your vehicle. Then, if you know what is wrong with your vehicle, you should tell us that too. If you don't know, that's perfectly fine too. We offer diagnostic services where our mechanic would come out and identify the problem so we know exactly which parts and services you need. Then, with that information, we will add up your auto repair quote. After you've received our quote, we will ask you when and where you would like your service appointment. With that date and place in mind, we will match you up with one of our mobile mechanics that is servicing Yolo County.
What to Expect From a Service Appointment
When our mechanic arrives, all they need is for you to give them the keys to your vehicle so the can begin their work. After that, you can stay or leave. If you wish to leave, you can do so knowing that your vehicle will be in very good hands because we treat our customers care with great care and respect. You will receive a text message from us when our mechanic finishes the service. At that point, out mechanic will have cleaned the area and will be returning your keys. Then your car will be ready to fly down the freeway and you will be cruising with confidence again.
---
---
---
Auto Repairs for Popular Vehicles