Get Auto Repairs in Worcester, Massachusetts From Our Mobile Mechanics
Coming Soon To Worcester, Massachusetts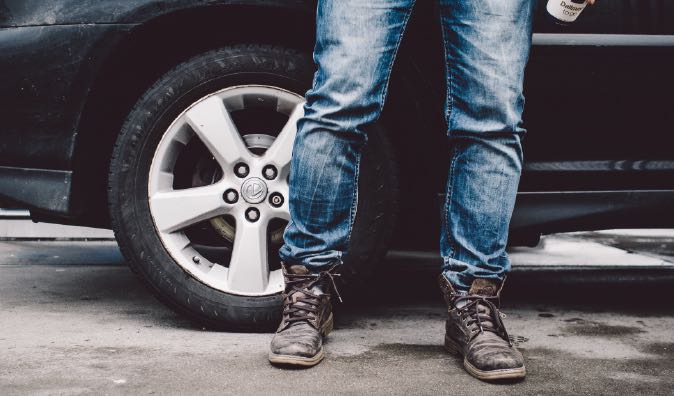 Top Mobile Mechanics in Worcester, MA
Wrench mobile mechanic is your first and only needed call when looking for reliable mechanics in Worcester, Massachusetts and surrounding areas. We know our stuff, we're fast, we're friendly, and most importantly, we're honest, affordable, and experienced. We're proud to say that our mobile car repair service offers one of the best deals in and around Massachusetts. In fact, our mobile mechanics are often less expensive than the more traditional auto repair shops in Massachusetts, because we're able to keep our overhead low which allows us to pass those savings onto you. Whether you need service at home or at the office, our top notch mobile mechanic service will be there, ready to service your car or truck.
Why Choose a Mobile Mechanic
Whether you need a scheduled car service, are broken down on the interstate, pre-purchase vehicle inspection before buying, an oil change, battery replacement, or something more complicated; our team of mobile auto mechanics will come to you and get the job done fast, efficient, and for the best price. If your car doesn't want to start, don't go through all the hassle of getting towed to the nearest auto mechanic repair shop, give Wrench mobile mechanic a call, and we'll come to you. Being that we're mobile auto mechanics means we're flexible allowing location and appointment times to be made to suit you.
How to Schedule an Appointment with Wrench
If you would like a Wrench mobile mechanic to take a look at your car in Worcester, all you need to do is get in touch with Wrench and let us know where you would like our mechanics to carry out the assessment. We are happy to work on your car in your driveway or in the parking lot of your work. Our technicians are able to fix most problems without taking your vehicle away, so you won't lose access to it or have to take time out of your day to pick it up. Don't wait until the worst happens. Schedule your service appointment today with Wrench via phone call or by filling out online form on our website or get the Wrench app for instant services. Step into the new way of vehicle maintenance. We look forward to building a relationship with you.
What to Expect From a Service Appointment
One of the most common roadside assistance calls is for car battery replacements and jump starts, but if you're not a member then their call out fee can be outrageous! Here at Wrench mobile mechanic, we don't charge a membership fee or sign-up fee to come to you, so give one of our emergency mechanics a call to save on roadside assistance fees. Our expert mobile mechanic can jump start your vehicle, or if the battery is beyond salvageable, they'll install a new car battery and get you moving again at your preferred time and location with transparent services.
---
---
---
Auto Repairs for Popular Vehicles