Get Auto Repairs in Yonkers, New York From Our Mobile Mechanics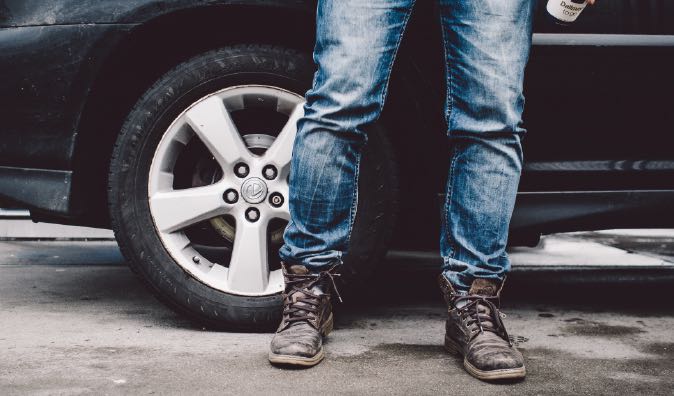 Top Mobile Mechanics in Yonkers, NY
Wrench - the top expert mobile mechanic company in Yonkers, New York and surrounding Westchester County. This is the right address for outstanding service quality at your convenient time and place for your car and truck. Whether you are looking for advice, a repair, or service work our experienced mechanics offer the diagnostic appointment to find the issues. The experts in Wrench mobile mechanics are fully equipped to deal with the latest automotive technology in vehicles of all makes and keep them in perfect working order. And so your car is always in the best possible hands when you schedule a mobile mechanic service for maintenance and repair with us. Choose Wrench mobile mechanic for everything your car needs.
Why Choose a Mobile Mechanic
When your car or truck is due for major service, don't settle for anything less than the cutting-edge service and vehicle maintenance available at Wrench. Using the latest technology, techniques, and equipment, our team of highly trained technicians has the expertise to take care of whatever is demanded. If your car requires air conditioning service, we'll keep you cool. Need battery, ignition, or starter service? We can get you recharged. We offer coolant system service, electrical system maintenance, exhaust repair, transmission service, and much more. After reading up on the services we offer, contact us to schedule your own service appointment at your preferred time and location. We look forward to helping you get more out of your vehicle at Wrench!
How to Schedule an Appointment with Wrench
When you call Wrench to schedule an auto repair service for your car, we can typically provide you with up-front auto repair estimates. If you don't know exactly what your vehicle needs or why it isn't functioning properly, we'll send out a diagnostics pro to determine exactly what's going on with your car. Because we're experienced with these vehicles, we can effectively diagnose your vehicle's needs and provide you with an auto repair quote before starting the work. When you hire a Wrench mobile mechanic, you can rely on his or her expertise and professional service and everything comes with the utmost convenience for you.
What to Expect From a Service Appointment
So, what can you expect from a service appointment? You can expect to meet with a friendly and knowledgeable mechanic who will evaluate your vehicle, inform you of your diagnostic quote or anything else that you need. You can even do most of these things right in the comfort of your own driveway or your office. That's definitely going to make your day a whole lot simpler. Once that mechanic shows up they can help you figure out your next appointment so you can get things taken care of right away. A Wrench mobile mechanic has the training, skills, and equipment to get the job done quickly, efficiently and professionally.
Wrench Comes to Your Neighborhood
---
---
---
Auto Repairs for Popular Vehicles