Get Auto Repairs in Yorba Linda, California From Our Mobile Mechanics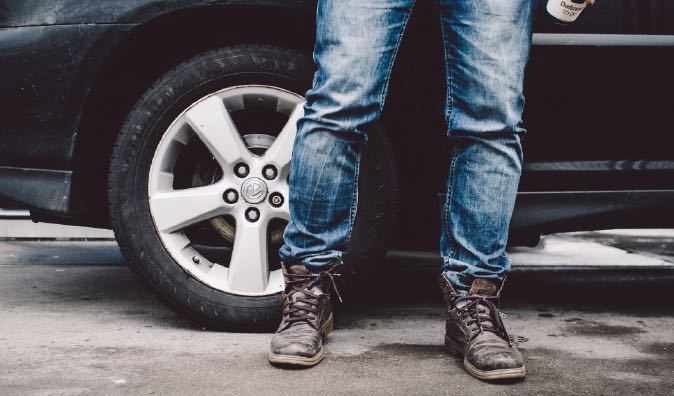 Top Mobile Mechanics in Yorba Linda, CA
Wrench mobile mechanic provides quality parts and reliable service for vehicles in Yorba Linda, California and surrounding Orange County. We specialize in commercial and recreational vehicles. Our experienced and knowledgeable staff would be pleased to assist you with your individual vehicle or commercial fleet requirements. Our selection of automotive parts is extensive and features such product manufacturers. We provide service for all major makes and models of cars such as Honda, Toyota, BMW, Jeep, Audi, Porsche, Ford, Dodge, Volkswagen, Kia, Chrysler, and many more. Our master mechanics have the latest training and will provide you with reliable and prompt service. For more information or to make an appointment, please contact our customer service team.
Why Choose a Mobile Mechanic
Wrench offers a large selection of services for cars and trucks, at competitive prices for every budget. Use our handy tool to determine the correct size and type of service for your vehicle, compare options and features, create a quote for purchase and installation, then book an appointment for installation or appointment. We'll mount, and make sure there aren't other issues that could reduce the ride quality and life of your new vehicle.
How to Schedule an Appointment with Wrench
When you get ahold of us, we will need to know what exactly is wrong with your vehicle so we can work out your quote. If you don't know what the issue is, we offer diagnostic services. For those, a mechanic will come out and take a look at your vehicle to figure out what isn't working properly. Then we will add up the costs of the parts and services you will need. Once you have received our quote, you will choose a time and place for your service so we can match you up with one of our mobile mechanics in California. Our mechanic will arrive promptly and prepared so all you will need to do is give them the car keys. Once you've done that, the time will be yours to spend as you wish. No matter how you decide to spend your time, your vehicle will be in very good hands. At Wrench, we treat our customers cars with the same respect as we would with our own. After the service has been completed, we will send you a text and out mechanic will return your keys. When you return to your vehicle, the area will look the same as before our mechanic arrived and you will be able to take your car out for a cruise. It's that easy with Wrench services!
What to Expect From a Service Appointment
When an accident occurs, our experts quickly set in motion a complete autobody repair service that only ends when we deliver a flawless vehicle back to you. After cost estimates have been provided and approved by your insurance company, we handle everything from dent removal to respraying. But our on-site car body solutions are also qualified to take care of any kind of crash repairs approved by the insurer, including wheel alignment, windshield replacement, bumper repairs and air conditioning systems. We even deal with rust and paint chip problems. So contact us today and you'll be cruising before you know it.
---
---
---
Auto Repairs for Popular Vehicles