Get Auto Repairs in Youngstown, Ohio From Our Mobile Mechanics
Coming Soon To Youngstown, Ohio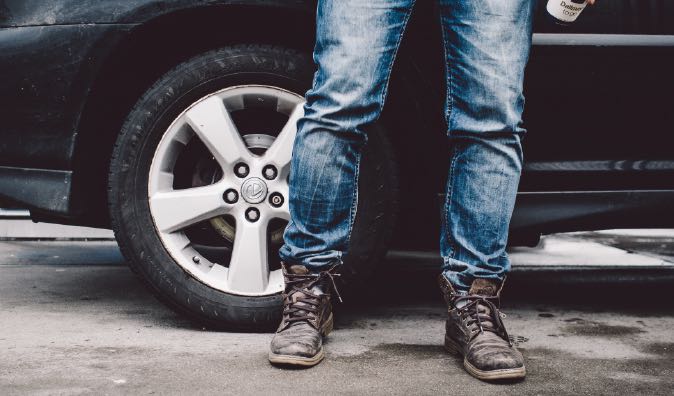 Top Mobile Mechanics in Youngstown, OH
Looking for a car battery in Youngstown, Ohio and surrounding Mahoning and Trumbull counties? We understand there are hundreds of options throughout Ohio. Thankfully, with us here to help, you don't need to be concerned with worry about any of the above. We have got you covered. If you are needing a car battery in Youngstown quick, then Wrench mobile mechanic is your best option. We know our stuff. Car battery replacement does not have to be something for you to worry about anymore. Leave it to our team of experienced auto electricians.
Why Choose a Mobile Mechanic
One key aspect to take into consideration when you have purchased a vehicle is whether everything is in working order, particularly the braking system, particularly if you have just purchased a used vehicle. It is highly recommended that you always get your vehicle thoroughly inspected to ensure everything is as it should be so your driving is in no way compromised. The team at Wrench can assist you with a detailed check of all the key components of your vehicle and we have brake specialists to check braking system thoroughly. Many people may overlook the importance of checking a car's braking system. Most vehicle buyers these days are more concerned with the overall appearance of both the interior and exterior and that all the electronics are in working order i.e. lights and windows. Our team at Wrench understands the importance of your vehicle's braking system. We place this at the top of the list when it comes to safety and reliability for you as a driver. As everyone knows, brakes are the only part of the car that we can reply on to slow us down. Regular checks should be done regularly.
How to Schedule an Appointment with Wrench
When you call Wrench to schedule service for your vehicle, we can typically provide you with up-front auto repair estimates. If you don't know exactly what your vehicle needs or why it isn't functioning properly, we'll send out a diagnostics pro to determine exactly what's going on with your car or truck in Ohio. Because we're experienced with these vehicles, we can effectively diagnose your vehicle's needs and provide you with an auto repair quote before starting the work. When you hire a Wrench mobile mechanic, you can rely on his or her expertise and professional service.
What to Expect From a Service Appointment
Humidity levels in a car with low air flow and carbon dioxide build up has the potential to make the driver drowsy. The other factor to include is correct vehicle airflow for visibility. We all know that windows can fog up and cause major issues for drivers on cold mornings or when humidity rises in the vehicle. Underlying issues with air conditioning is where the team at Wrench are here to help you. Our friendly team of experts can ensure that you have a properly running and well maintained air conditioning system. Simply contact us for your next auto service.
---
---
---
Auto Repairs for Popular Vehicles