AC Compressor Replacement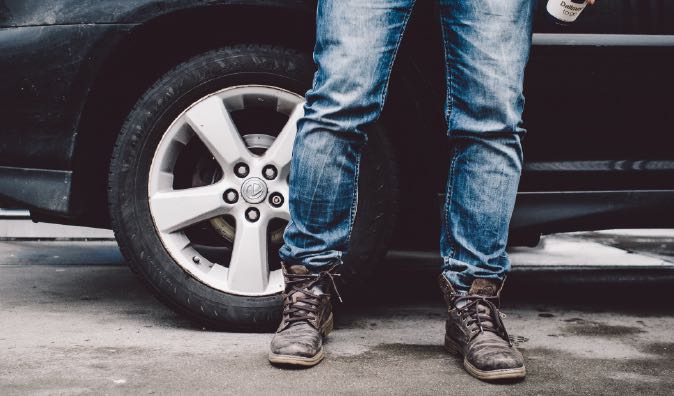 MOBILE A/C COMPRESSOR REPLACEMENT AT YOUR HOME OR OFFICE
The compressor is the very beating heart of your car air conditioning system. One of the most common problems is that the clutch will burn or sometimes the bearings will fail. If the bearings or clutch is shot it is usually necessary to replace the A/C compressor. In most cases it is more cost effective to replace the compressor instead of trying to order parts and repair one. Other problems that AC compressors have is bad A/C seals which will leak A/C oil or refrigerant. There is no way to replace seals on an A/C compressor, so replacement is necessary if this is the problem. Wrench provides A/C Compressor Replacement services with a reputation built on reliability and making it easy for our clients to get back on the road. Contact us for A/C compressor replacement estimates.
WHAT IS A/C COMPRESSOR REPLACEMENT?
The compressor is responsible for compressing the refrigerant gas, commonly known as Freon. When the gas is compressed it becomes very hot and is then sent through a condenser. The compressor is the core, primary part of every A/C system. If you want to stay cool, a working compressor is essential. The compressor pressurizes the refrigerant that cools your air. We've seen people try to create cold air without one. Trust Wrench mobile mechanic, it doesn't work.
HOW IS A/C COMPRESSOR REPLACEMENT DONE?
The process to replace an air compressor may vary some depending on the make and model, but there are some common steps between almost all vehicles that our mobile mechanic follows.
Check AC system pressure, power and ground on compressor
Remove all refrigerant from a bad compressor
Uninstall the compressor, tubes, drier, and or expansion valve
Flush the system of debris and sludge
Install new compressor and parts
Recharge the system with refrigerant
Verify there are no leaks
Test the A/C system for cold air and good flow
These are the general steps that Wrench technicians follow when replacing an A/C compressor. Some models and makes may have slight variations for the steps or extra steps.
RECOMMENDATIONS
We recommend flushing and evacuating the A/C system before changing the parts. We also recommend that O-rings be changed with the compressor.
SYMPTOMS THAT INDICATE YOU NEED A A/C COMPRESSOR REPLACEMENT
Intermittent cooling
A/C not cold enough
A/C compressor bearing failure
Strong refrigerant smell
A/C not turning on at all
Loud A/C compressor noises
Leaking refrigerant
A/C blowing hot
If you have noticed any of these signs in your vehicle schedule an appointment with Wrench mobile mechanic today to diagnose what's preventing your A/C system from working correctly.
---
---
---
---
Auto Repairs for Popular Vehicles