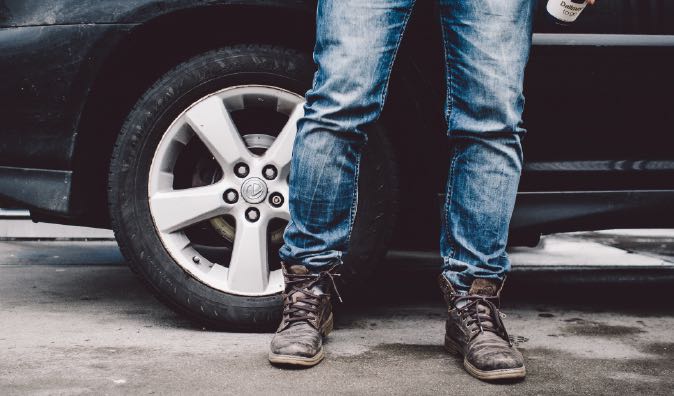 MOBILE AIR FILTER REPLACEMENT AT YOUR HOME OR OFFICE
The air that enters your engine flows through the air filter. The filter catches sand and other debris protecting your engine and helping it last longer. If you drive on unpaved roads, it needs to be changed more often. If you don't drive a lot, an air filter should be replaced at least every 3 years, as with age it becomes brittle. An old filter can tear, allowing dirt and sand to enter the engine. Wrench has experienced air filter replacement specialists who can come to you. You can get a quick auto repair estimate from Wrench for an air filter replacement mobile mechanic to come at a time that's convenient for you.
WHAT IS AIR FILTER REPLACEMENT?
For your engine to run, it needs air. The air mixes with gas, the spark plug gives a spark, and you've got internal combustion. For an engine to run efficiently, the air that it takes in needs to be as clean as possible. Problem is that the air outside is full of junk that doesn't burn cleanly or evenly at all. Dirt, pollen, salt, and bird feathers are just some of the things your engine will suck in to create a controlled explosion that moves your motor. You don't want that stuff in your engine. That's where the trusty air filter enters the picture. An air filter is inspected during your regular oil changes. Your mechanic can check its condition and let you know if it needs to be replaced. Many mechanics test the condition of the air filter by looking at the light source through the filter. If no light is visible through the filter, it must be replaced.
HOW IS AIR FILTER REPLACEMENT DONE?
Open your hood and locate the air filter box
Open the air filter box and remove the dirty air filter
Check the old air filter
Put in the new air filter
RECOMMENDATIONS
The engine air filter should be replaced every 12,000 and 15,000 miles, depending on driving conditions.
SYMPTOMS THAT INDICATE YOU NEED AN AIR FILTER REPLACEMENT
Ignition Problems
Decrease in Gas Mileage
Visual Check
Replacement Time
Getting the air filter replaced is generally not an expensive repair. It's basic maintenance that you need to take care of regularly to keep your car running great. Make sure to keep an eye on your air filter and replace it when you start noticing signs that it is clogged, and keep your car in great shape for as long as possible. Contact Wrench today for a quick quote, then schedule your Air Filter replacement and any other repairs or diagnostics that you've been meaning to get done.
---
---
---
---
Auto Repairs for Popular Vehicles