Alternator Belt Replacement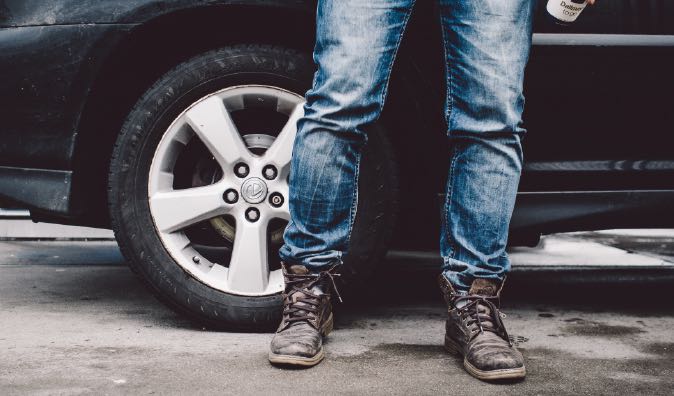 MOBILE ALTERNATOR BELT REPLACEMENT AT YOUR HOME OR OFFICE
If you drive with a worn-out alternator belt, you're risking the failure of your engine's accessories. When the belt slips or breaks, your car's functions, such as the alternator and power steering pump, will likely stop working. A failing alternator belt may also damage the parts it powers. Dealing with a broken belt or hose is bad, but if your engine becomes damaged, it gets even worse. By getting your alternator belt regularly replaced with Wrench, you can reduce the risk of your car breaking down. This allows you to enjoy your car and drive worry-free.
WHAT IS ALTERNATOR BELT REPLACEMENT?
It is generally a fibre reinforced rubber belt that drives the alternator, a device that makes electricity from your engine. The cross sections and length vary enormously from one car to another and even between models with the same engine. This is because the alternator can be driven by a serpentine belt that drives the air conditioning and power steering and water pump as well as the alternator. If these are options on a model, different length belts will exist even on the same engine.
HOW IS ALTERNATOR BELT REPLACEMENT DONE?
Check the Alternator Belt
Release the Tension
Get Familiar with the Alternator Belt
Install the New Belt
Make the Final Check
RECOMMENDATIONS
Vehicle manufacturer recommended replacement intervals for alternator belts vary, but are typically 50,000 miles for older OHC engine applications, and up to 90,000 miles or more for newer models.
SYMPTOMS THAT INDICATE YOU NEED AN ALTERNATOR BELT REPLACEMENT
Cracks and wear on the belt
Squealing noise from the front of the vehicle
Engine overheating
Power steering and AC not working
Get what you and your automobile need with ease and at the comfort of your home. Wrench will provide you with the professional work you are seeking and we are always here to help. Give us a call so you can schedule your appointment with a time that is good for you. Alternatively, you can book an appointment online at wrench.com or email us at hello@wrench.com
---
---
---
---
Auto Repairs for Popular Vehicles