Axle Assembly Replacement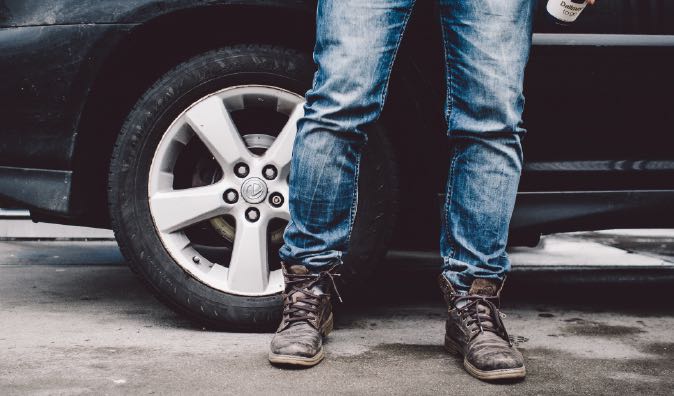 MOBILE AXLE ASSEMBLY REPLACEMENT AT YOUR HOME OR OFFICE
Grinding noises you've been hearing beneath your vehicle may be the result of a damaged axle assembly. The axle assembly consists of an axle shaft, one or two constant velocity joints, and in some cases, a U-joint. There is also a rubber gasket called a CV boot that forms a seal around the CV joint. The job of your axle assembly is to send rotational force from the transmission to the wheels. All of the parts of an axle assembly are thoroughly greased and carefully packed so they are protected from the elements, in order to form a seamless force transfer. Give Wrench a call and schedule an appointment at your home or office with one of our axle assembly replacement mobile mechanics.
WHAT IS AXLE ASSEMBLY REPLACEMENT?
The axle assembly is used on rear/front wheel drive vehicles. This assembly is the final leg of the drivetrain. There are several variations, but all operate according to the same basic principles. The major difference between rear axle assemblies depends on whether the vehicle has solid-axle rear suspension or independent rear suspension. Solid-axle rear suspension incorporates rigid and non flexing drive axles and axle tubes; both wheels move as one solid unit in response to bumps and potholes. You'll receive an Axle Assembly replacement estimate ahead of time and be able to make an appointment to have an Axle Assembly replacement mobile mechanic come to you. This is especially convenient when your vehicle is totally inoperable.
HOW IS AXLE ASSEMBLY REPLACEMENT DONE?
Park your car on a flat surface. Set the parking brake and block the rear wheels
Loosen up the front wheel lug nuts but be careful not to remove them
Take out the lug nuts and remove the front wheels and set them aside
Check the CV boots and joints if they are damaged
Remove the axle nut from the busted axle assembly
Pull out the axle assembly from the differential or transaxle
Install the outer joint of the assembly into the steering knuckle assembly
Put the front wheels back and tighten the lug nuts
Torque the axle nut and the wheel lug nuts in a star pattern, according to the specifications of the manufacturer
Test the car and you're done!
RECOMMENDATIONS
If you are experiencing unnatural vibrations, clunks, clicks or any of the other symptoms outlined above, we highly recommend bringing your vehicle in for service as soon as possible since those indicators are a good sign your CV joints may already be damaged and on its way out to failure.
SYMPTOMS THAT INDICATE YOU NEED AN AXLE ASSEMBLY REPLACEMENT
Excessive vibrations during operation
Loud clicking during turns
Grease leaking from the CV joint onto the tire
It is best to have a Wrench mobile mechanic replace your Axle assembly to avoid any unnecessary issues with the system of your car. Contact us online to schedule an appointment or give us a call today!
---
---
---
---
Auto Repairs for Popular Vehicles