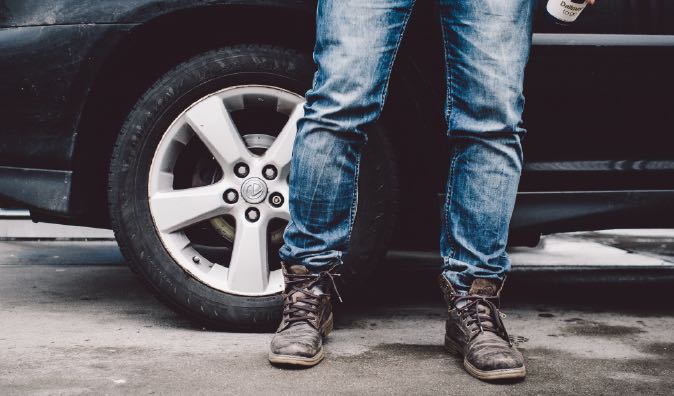 MOBILE BALL JOINT REPLACEMENT AT YOUR HOME OR OFFICE
Ball joints deteriorate if dirt, grit, or impurities get inside or grease escapes, leading to a lack of lubrication. Added to this, rusting and general wear and tear also damage these suspension parts. The effects of this deterioration are excessive play and looseness often beyond the manufacturer's specifications. While healthy ball joints allow for smooth movement from side to side, they shouldn't wiggle or jolt up and down. This is a clear indicator that you need to look into ball joint replacement. Wrench will provide the mobile ball joint replacement estimates, and then our mobile mechanics will come to you, at your home or office. Our professionally trained and skilled mobile mechanics will replace your ball joint right there in your home driveway or your office parking space while you concentrate on the rest of the things on your calendar.
WHAT IS BALL JOINT REPLACEMENT?
Ball joints connect the car wheels to the suspension system, and allow them to move together. As the name suggests, these clever ball-and-socket acts as a pivot, similar to the hip joint in the human body. Ball joints are made of a bearing stud and socket that fit snugly inside a lubricated casing. They connect the control arm to the steering knuckles and allow for smooth and solid movement in the suspension. The front suspension of most cars has at least lower ball joints and in some cases upper ones as well. If you just can't remember the last time you got your ball joint replaced, it's best to be safe, protect your vehicle, and schedule ball joint replacement with Wrench.
HOW IS BALL JOINT REPLACEMENT DONE?
Remove the ball joint
Install a new upper ball joint
Remove the lower ball joint
Install the lower ball joint
Wrench mobile mechanic will grease all the ball joints until grease oozes out of the seal. Install your wheels, lower the jacks and you're ready to go.
RECOMMENDATIONS
When a ball joint exceeds the vehicle's manufacturer's maximum allowance for movement, it should be replaced. Other signs of needing to replace would be a clunking noise, uneven tire wear or if the vehicle starts to pull. An alignment is recommended after suspension parts are replaced to ensure good tire wear.
SYMPTOMS THAT INDICATE YOU NEED A BALL JOINT REPLACEMENT
Usually the first indication of worn or loose ball joints will be a faint, intermittent clunking noise that seems to be coming from a corner of your vehicle
Excessive vibration from the front of the vehicle
Uneven tire wear may be a sign that your ball joints are wearing out
Worn ball joints can affect your vehicle's steering, usually making the steering sloppy or stiff depending on how the ball joint is wearing
The longer you go without getting ball joint replacement, the more your vehicle suffers. This can lead to much bigger - and much more expensive - problems down the road. Schedule a mobile ball joint replacement with Wrench today and we will come to you anywhere in our service area.
---
---
---
---
Auto Repairs for Popular Vehicles