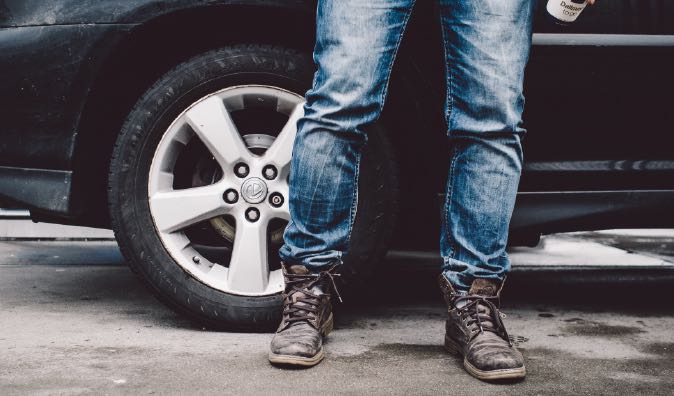 MOBILE BRAKE DRUM REPLACEMENT AT YOUR HOME OR OFFICE
The front and rear brakes on a car take a lot of abuse over time. On most older vehicles, the front brakes will be discs, while the rear ones will be drums. The drum brakes on a car are an essential part of having maximum braking power. Over time, the drums and shoes on the rear part of a vehicle will have to do a lot of work and may begin to show some signs of wear. When the brake pedal on your car is pushed, the brake shoes on the rear of the car will press against the brake drums to bring the vehicle to a stop. The drums are only used when the brakes of a car are applied. Contact us for brake drum replacement estimates!
WHAT IS BRAKE DRUM REPLACEMENT?
The brake drums and shoes are vital components of a vehicle's braking system. Brake drums and shoes are more commonly found on older vehicles which don't use a disc brake system to slow the car down. The brake drums serve as the brake disc and the brake shoes serve as the brake pads. The brake drum looks like a bowl-shaped component and it is attached to each wheel. When the driver steps on the brake pedal, the brake shoe pushes against the brake drum to cause the friction that slows the spinning wheel down.
HOW IS BRAKE DRUM REPLACEMENT DONE?
Loosen the lug nuts of the vehicle
Secure the vehicle on jack stands
Remove the wheel and brake drum
Clean the drum brake assembly
Inspect the brakes
Disassemble the brake drum assembly
Remove the brake drum shoes
Look for any leaks
Remove the parking brake cable retainer clip
Install the brake shoes, drums and replace the wheel
Test your brakes
RECOMMENDATIONS
If the wheel hub and bearing are integral to the brake drum on your car, the mechanic may recommend replacement of the grease in the wheel bearings and inspection of the wheel bearings.
SYMPTOMS THAT INDICATE YOU NEED A BRAKE DRUM REPLACEMENT
Weak Brakes
Brake Pedal Vibrations
Brake Noises
Parking Brake is Loose
All things considered, servicing your drum brakes is a relatively straightforward affair, and is not much more complicated to perform than most brake services. If you prefer to have a professional perform this task for you, Wrench offers expert brake drum replacement mobile mechanic services at affordable prices.
---
---
---
---
Auto Repairs for Popular Vehicles