Brake Light Switch Replacement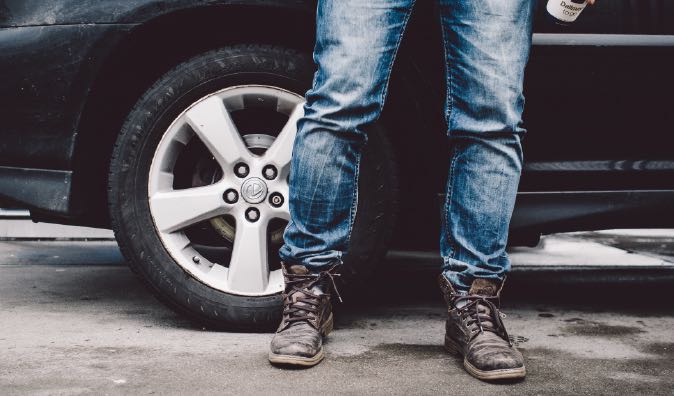 MOBILE BRAKE LIGHT SWITCH REPLACEMENT AT YOUR HOME OR OFFICE
The brake light switch of your vehicle is actually a relay switch. When the brake pedal is pressed, the switch signals the brake light to turn on. It is a fairly simple switch that is powered by a single electrical cable. The brake light switch can fail over time and, when that occurs, the brake lights will not switch on. Without the brake lights you can easily cause an accident. You may also find yourself getting ticketed and having to pay expensive fines. Always check the brake light bulbs first for damage because if they are broken it will mimic a bad switch. If the bulbs on the car are fine then the brake light switch is most likely to blame. So go ahead and book an appointment with wrench mobile mechanic today!
WHAT IS BRAKE LIGHT SWITCH REPLACEMENT?
Your brake light switch is a simple spring-loaded switch that is held open by a tab on the brake pedal, keeping the brake lights off. When you push the pedal down, the spring causes the switch to close, completing the electrical circuit and turning on the brake lights. Releasing the pedal, which rises back up to its normal position by its own spring, depresses the plunger on the brake light switch and turns off the lights.
HOW IS BRAKE LIGHT SWITCH REPLACEMENT DONE?
Find the brake light switch
Access the brake light switch
Remove the brake light switch
Replace the brake light switch
RECOMMENDATIONS
The service manual recommends testing the switch continuity with the pedal depressed and released. Moreover, to ensure that your brake line replacement is done correctly, call a professional mechanic who has the experience to deal with difficult brake systems and get you back on the road in the shortest time possible.
SYMPTOMS THAT INDICATE YOU NEED A BRAKE LIGHT SWITCH REPLACEMENT
The switch can fail one of two ways: it can fail to illuminate the brake lights, the most common failure. Rarely, a switch will fall out of its bracket or become misadjusted, and leave the brake lights on permanently. If your cruise control suddenly stops working, check your brake lights: the cruise control requires the brake lights to work properly. The problem might be a brake light switch, or simply burned out brake lamp. Some vehicles may turn on the brake warning light as well.
Contact Wrench for a brake light switch replacement at your location, on your schedule. Smoother, safer braking will be your result!
---
---
---
---
Auto Repairs for Popular Vehicles