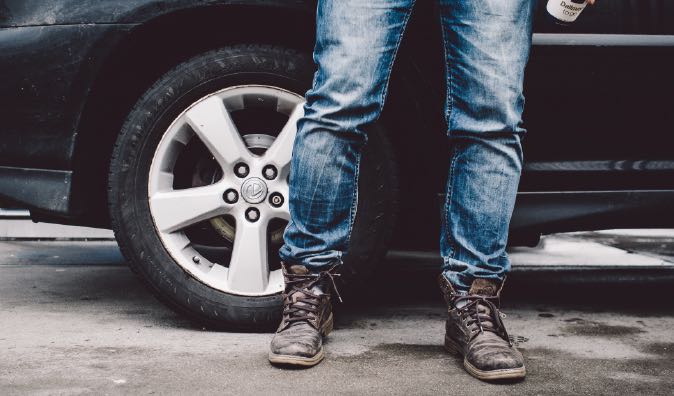 Mobile Brake Rotor Replacement at Home or Office
Safe braking lets you drive your way knowing that you can stop when you need to, and mobile brake rotor replacement at your home or office is an easy way to take care of worn or damaged rotors. Our Wrench Mobile Mechanics come to you, so there's no hanging around in a shop waiting room, taking up your weekends or evenings doing it yourself, or even spending extra for rides to and from the repair shop. Wrench also provides online auto repair estimates and allows you approve and schedule work quickly and easily. With mobile service, you get the job done by an experienced Mobile Mechanic while you get on with your day.
What Is a Brake Rotor Replacement?
Brakes work by using friction between brake pads and rotors to stop the wheels from rotating. If the rotors are not smooth and within the required specifications, braking quality can be significantly degraded. To solve this problem, the rotor is replaced with a new part.
How Is a Brake Rotor Replacement Done?
Brake rotors and usually pads are replaced in pairs. The brake caliper containing the pads is removed and the rotor is pulled from the axle. A new rotor is fitted and pads installed in the caliper. The caliper is reinstalled, and then the brake fluid system is checked for fluid levels and any air which may have entered the lines. Finally, the vehicle is road tested.
Recommendations
Have your brakes checked regularly during seasonal maintenance. You may have gotten used to poor braking, but your Wrench Mobile Mechanic can let you know if your vehicle can do much better.
Symptoms That Indicate You Need a Brake Rotor Replacement
Any of a number of sounds, vibrations, or irregularities when braking can indicate that a brake rotor replacement may be necessary. If anything sounds or feels wrong, check it out! A visual inspection of the rotors can also reveal grooved, damaged, warped, or overly worn parts.
Importance
In an emergency, braking systems need to respond quickly and reliably. Irregularities may still provide some degree of braking, but quality brakes are essential for safety as well as fun driving.
Average Cost
Standard vehicles run $250 to $500 per axle, about half for labor and half for parts. Performance vehicles often cost more for specialized parts.
Can I Do It Myself?
For most vehicle owners, it's not worth the time and hassle. Brake fluid system issues, wheel bearing concerns, and special tools used to pull and install rotors can complicate the job.
Safety: Can I Drive Without Doing a Brake Rotor Replacement?
Poor quality braking is a risk no one should take. If there are problems with rotors, they should be replaced promptly. If there is significant damage, such as from worn-out pads making grooves in the rotors, they should be replaced immediately.
Contact Wrench for a brake rotor replacement at your location, on your schedule. Smoother, safer braking will be your result!
---
---
---
---
Auto Repairs for Popular Vehicles