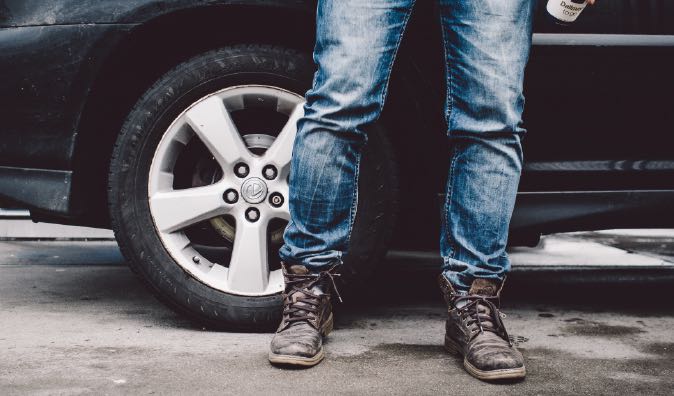 MOBILE BRAKE SAFETY INSPECTION AT YOUR HOME OR OFFICE
Brakes are a normal wear item for any car and eventually they're going to need to be replaced. For routine maintenance, check your vehicle's braking system at least once a year. A thorough inspection should include brake lining wear, brake fluid level, rotor thickness, condition of hoses and brake lines, brake and dash warning lights, as well as taking the car for a test drive to detect other potential brake system problems. Our mobile mechanic will diagnose the problem, give you a fixed price quote, and complete the repair at your home or workplace while you get on with what you do best.
WHAT IS BRAKE SAFETY INSPECTION?
When Wrench's mobile mechanic perform brake inspection services, we follow the rules and regulations. We remove the tires from you car and perform a thorough visual inspection, as well as use special measuring devices to ensure that all manufacturer specifications are met. We make sure that there are no hazards that would cause the brake system to not operate properly. Your safety is very important to us, and we take these brake inspections – as well as our brake repair services – very seriously!
HOW IS BRAKE SAFETY INSPECTION DONE?
Our brake technicians are licensed. During these inspections, we check to make sure the lighting system in your car is operating properly. We visually inspect your vehicle's lighting system, and measure the aim of your headlights. We also make sure that your brake lights, turn signals and clearance lights are all in great working order. Brake systems require regular maintenance to ensure optimal performance.
RECOMMENDATIONS
If you're within easy range of your home or office, we recommend you give us a call as soon as practical after you see the engine light goes on. We'll come out, diagnose the problem, and give you a firm price quote. Once you're happy with the quote, our mechanics will inspect brake safety right then and there while you go ahead and do what you were going to do anyway.
SYMPTOMS THAT INDICATE YOU NEED A BRAKE SAFETY INSPECTION
Car pulling to one side when braking
Brake light on
Burning smell while driving
Leaking fluid
Wobbling, vibration, or scraping when braking
Spongy or soft brake pedal
Squealing, squeaking, or grinding noises
With Wrench, you won't need to worry about hidden fees and your quote is exactly what you should expect to pay us. So give us a call today and we can book an appointment right away.
---
---
---
---
Auto Repairs for Popular Vehicles