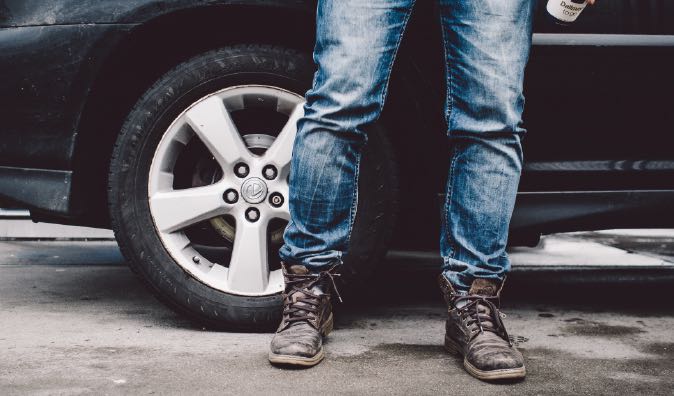 MOBILE BRAKE SHOES REPLACEMENT AT YOUR HOME OR OFFICE
Worn shoes can dramatically reduce your braking system's stopping power and lead to dangerous increased stopping distances. Ignoring worn shoes can also lead to more expensive repairs, such as grooved brake drums that will also have to be replaced. Worn rear shoes will also accelerate front disc pad wear, causing a low brake pedal and delayed braking response. So book an appointment today and you'll be ready for your next excursion very soon.
WHAT IS BRAKE SHOES REPLACEMENT?
With the fact that brake shoes are older systems and easier to manufacture, you can expect to pay a little less for replacing these parts than you would for the brake pads. However, just as with the brake pads, there is a range of costs since there is more than one material that you can use for your car. Brake shoes are often described as brake linings and when applied to the brake rotors or drums, respectively, with a mix of hydraulic and mechanical force, supply the friction to safely bring your car to a halt.
HOW IS BRAKE SHOES REPLACEMENT DONE?
Release the emergency brake before starting and consult your repair manual for instructions specific to your vehicle.
Remove the brake drum and inspect the brake assembly for signs of leakage.
Clean everything with brake cleaner, using a drip tray beneath.
Remove the hold down spring assemblies.
Remove the brake shoe return spring; your specially designed brake spring pliers will come in handy here.
Remove the assembly that captures the adjuster, then the adjuster itself.
Remove the shoes and emergency brake cable clip if required.
Clean the backing plate with brake cleaner. Allow to dry.
Reverse the disassembly process using the new hardware and springs from your brake kit.
Reinstall the drum. Remember to wait a couple of hours after driving to start any brake work-brake components get very hot.
RECOMMENDATIONS
Rotors are a disposable items and will need replacing anywhere from 15,000 to 70,000 miles into their use depending on your driving style and the type of brake pads used.
SYMPTOMS THAT INDICATE YOU NEED A BRAKE SHOES REPLACEMENT
In addition to weak brakes, you will also experience noisy brakes as you step on the brake pedal. This will happen over time because brake drums are not good at absorbing the heat from braking.
The brake drums will get worn out throughout time as you continue using your brakes. When they get too worn out, you will start to feel vibrations coming from the brake pedal when you put your foot on it.
If you step on the brake pedal and it takes longer for the car to slow down or stop, then you may have a problem with your brake drums and shoes.
We can get your vehicle back to its prime condition while you continue on with your routine. So book an appointment with us today for brake shoes replacement services and you'll be back on the road before you know it.
---
---
---
---
Auto Repairs for Popular Vehicles