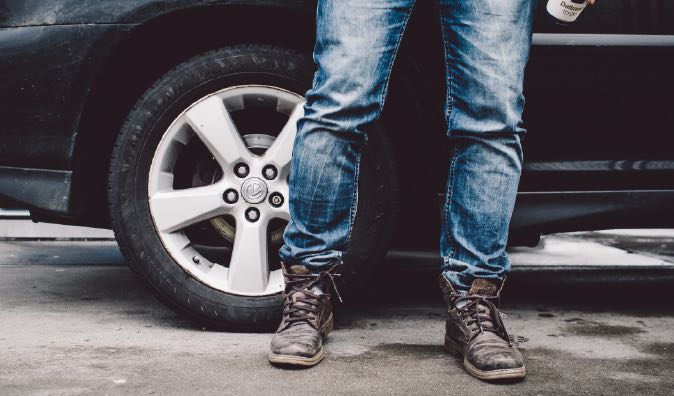 MOBILE CAR RUNNING ROUGH AT YOUR HOME OR OFFICE
A common cause - and also an easy one to fix – is a loose or broken vacuum hose. They can wear easily over time, but by looking in the engine compartment you should be able to see if there are signs of abrasion, breaking or loosening. Modern cars use sophisticated fuel injection systems to meter fuel, which relies on a vacuum to help the engine's computer determine the precise engine condition. If not working properly it can cause serious engine damage. You can contact us by filling out our survey featured on our website or by giving us a call. So contact us today and your vehicle will be back on the road as soon as possible.
WHAT IS CAR RUNNING ROUGH?
Rough idling can also be caused by clogged filters. It's hard to tell if a filter is clogged, so it's best to replace at each tune-up. An air filter cleans the air entering the engine and prevents debris from entering the engine and causing damage. As the capacity to filter the air going into the engine is reduced, the engine is not able to function properly.
HOW IS CAR RUNNING ROUGH DONE?
A great first step is to check the engine computer and see what codes have been triggered. These codes can lead your mechanic to the cause and suggest a fix. If the cause is not so obvious, your mechanic will check the usual suspects. This will include verifying that the relevant electronic parts are working properly, the valves and sensors are clean and operational, the hoses are not cracked or leaking, the spark plugs and their wires are in good condition, the air filter is in good shape, and so on. Your rough idle could be caused by one of these items, or possibly by a combination of them.
RECOMMENDATIONS
Once the trouble-causing items have been repaired, cleaned, or replaced, your vehicle should be idling smoothly and running well once again. To keep it that way, remember to do your scheduled maintenance at the intervals recommended by your vehicle's manufacturer.
SYMPTOMS THAT INDICATE YOU NEED A CAR RUNNING ROUGH
Spark Plugs
Carburetor Problems
Vacuum Leak
Dirty Fuel Injector
An engine which is operating properly should run smooth without any excess noise. If it begins to idle rough, there are a number of possible causes. Addressing the problem sooner rather than later and checking all potential causes is important. If you're unsure what the problem is, it is always a good idea to call in the professionals for a diagnosis. The underlying issue can also affect your vehicle's overall performance in the long term, meaning it's a good idea to get it resolved with Wrench mobile mechanic as fast as possible.
---
---
---
---
Auto Repairs for Popular Vehicles