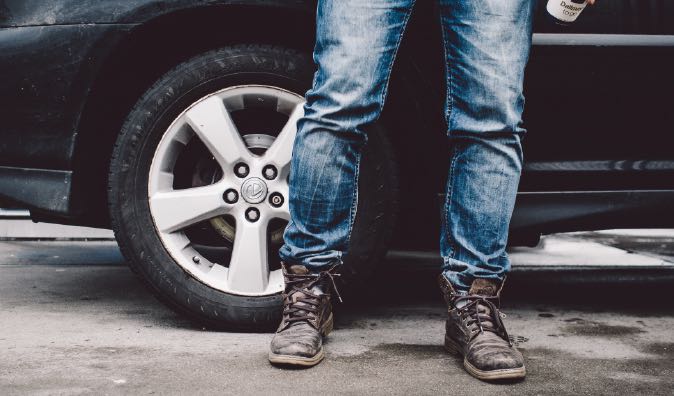 MOBILE CAR WASH AT YOUR HOME OR OFFICE
Mud, dirt, rain, and even salt sprinkled on icy roads can attach themselves to the surface of your car as you drive. Did you know that a clean car promotes better fuel efficiency? While you might not notice these at first, over time, the minerals that are in them can cause damage to your paint job. For this reason, it's important to take time to have your car washed on a regular basis. This will blast away those impurities in seconds. Even something like rain should be considered as damaging to your car, as it can negatively impact your paint job if it's not properly washed within a few days.
WHAT IS CAR WASH?
Our mobile mechanics use power brushes to remove exterior dirt and grime, followed by a wash tunnel that applies a non-abrasive cleaning solution. The service may also include an undercarriage wash, wheel cleaning or a clear-coat protector for an extra cost. We have an all-inclusive car wash package intended to keep your car clean and hygienic from inside and lustrous from outside.
HOW IS CAR WASH DONE?
In our car wash service, the outside body of the car is cleaned with heavy foam to remove dirt, dust, grease marks, light tar marks. The interior of your car is wet mopped with washing and cleaning of floor mats. We perform cleaning of under chassis, car wheel and wheel arches, in addition to exterior foam cleaning. Our mobile mechanics give special attention to tyres by polishing them.
RECOMMENDATIONS
A minimum of one car wash per month, including interior and exterior cleaning, is suggested to maintain your vehicle's current condition. This will eliminate unsightly brake dust that can damage your vehicle's top coat and tire rims. We recommend an additional exterior cleaning after any weather events, bird droppings, or bug accumulations, as these can damage your vehicle's exterior.
SYMPTOMS THAT INDICATE YOU NEED A CAR WASH
When your car needs comprehensive cleaning of dirt inside the car and outside on the car body.
Car wash specifically helps in removal of light tar and grease marks on the exterior body of the car.
When the outer body of the car is dirty and dusty, and there are time constraints for cleaning the car, we suggest a wash for quick shine in less time.
Contact Wrench today to get a repair quote for your car wash by one of our master mobile mechanics.
---
---
---
---
Auto Repairs for Popular Vehicles