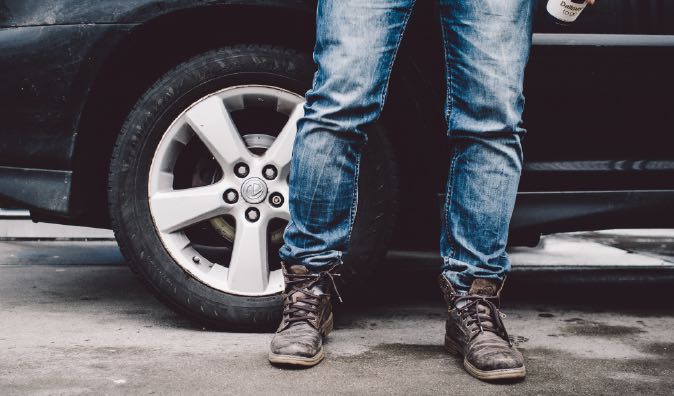 MOBILE CHECK BRAKE FLUID LEVEL AT YOUR HOME OR OFFICE
The braking system is your car's most important safety feature. To keep it in good working condition, you have to perform periodic maintenance which includes: checking the brake fluid level, adding brake fluid, replacing brake pads and rotors. The good news is that brake fluid is easy to check and should take you less than five minutes. You should check it every few months to make sure that you don't have any leaks and that your brake fluid reservoir is full.
WHAT IS CHECK BRAKE FLUID LEVEL?
If your brakes feel spongy when you depress the pedal, you probably have air in your system. Because air is much more compressible than liquid, the force from your foot won't be delivered efficiently to the brake pad. This alone is a good reason to have your brake system checked.
HOW IS CHECK BRAKE FLUID LEVEL DONE?
Open the hood of your car and find the brake master cylinder.
Check the fluid level.
If the brake fluid level is low, fill it up.
If the fluid level is low, check your lines.
RECOMMENDATIONS
To ensure that your brake fluid level is done correctly, call a professional mechanic who has the experience to deal with difficult brake systems and get you back on the road in the shortest time possible. Brake fluid is corrosive to paint and can cause irritation, which makes safety gear is a necessity when working on a brake line.
SYMPTOMS THAT INDICATE YOU NEED A CHECK BRAKE FLUID LEVEL
Locate the brake fluid reservoir on your vehicle's master cylinder, under the hood.
Check the brake fluid level against the maximum and minimum lines on the exterior of the reservoir.
Examine the color and clarity of your brake fluid. Old brake fluid tends to be muddy brown/black, and looks like used motor oil. Dark brake fluid is a good sign you should consider a brake fluid flush. Like motor oil, brake fluid gets darker the more grime and debris it picks up. The dirtier it gets, the less effective it becomes.
To learn more about or services or book an appointment, visit wrench.com or call us. Our friendly customer service team is standing by to assist you.
---
---
---
---
Auto Repairs for Popular Vehicles