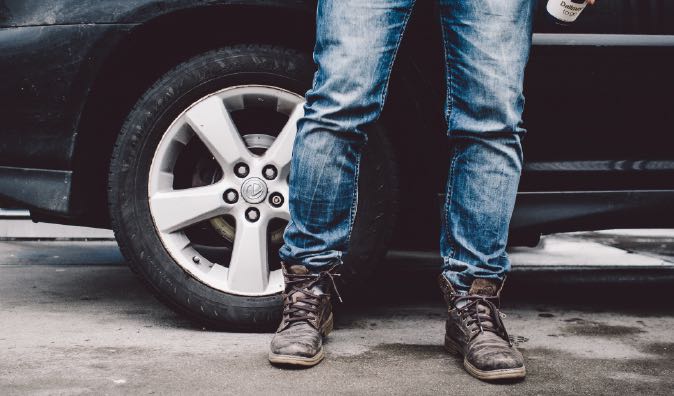 MOBILE CHECK ENGINE LIGHT AT YOUR HOME OR OFFICE
It's what almost every motorist has to go through once in a while: the check engine or service engine soon light. If this warning light stays on, it means that your vehicle's computer has detected a problem that can affect your vehicle's fuel economy and emissions. Our auto repair estimates are fair and reasonable compared to our competitors. When you contact Wrench, you will immediately reap the benefits by saving time and money so you can take care of the important things at home or the office. Our mobile mechanics come to your home or office on demand and perform the service your vehicle needs.
WHAT IS CHECK ENGINE LIGHT?
The check engine light - more formally known as the malfunction indicator lamp - is a signal from the car's engine computer that something is wrong. Check engine lights come in orange, yellow or amber, depending on the manufacturer. If the light begins flashing, however, it indicates a more serious problem, such as a misfire that can quickly overheat the catalytic converter. These emissions devices operate at high temperatures to cut emissions but can pose a fire hazard if faulty.
HOW IS CHECK ENGINE LIGHT DONE?
Try tightening your gas cap.
Look for a serious problem that requires immediate attention.
Use built-in diagnostic services.
If the light is steady, the problem is not an emergency, but you should schedule an appointment as soon as possible.
RECOMMENDATIONS
We recommend having your car checked out as soon as possible to be on the safe side. The reason manufacturers recommend to fill up until the first click is to leave some space in the fuel tank for fuel expansion
SYMPTOMS THAT INDICATE YOU NEED A CHECK ENGINE LIGHT
A bad oxygen sensor, worn-out spark plugs or ignition wires.
Vacuum leaks, issues with a mass airflow sensor, failed ignition coils, leaking purge valve or vent valve, failed air-fuel ratio sensor, bad EGR valve and a failed catalytic converter these are the several more frequent problems that can cause the check engine light in many cars.
Give us a call today and get your check engine light service appointment with Wrench's master mobile mechanic, so your vehicle will be running in its prime condition again before you know it.
---
---
---
---
Auto Repairs for Popular Vehicles