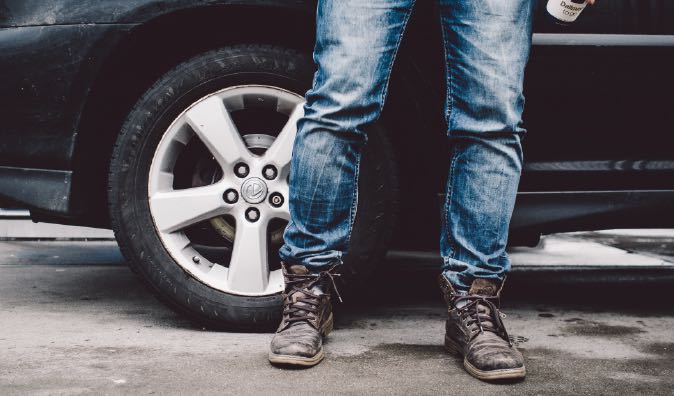 MOBILE CHECK ENGINE OIL LEVEL AT YOUR HOME OR OFFICE
It is ideal to check your engine oil level every month and before making a long road trip. Now most owners would believe that oil need not be checked so frequently mainly for the fact that cars do not consume so much engine oil. But considering the state of our roads the odds of hitting a bump and suffering an oil leak are quite high. It is for this reason Wrench experts suggest a routine check-up every month.
WHAT IS CHECK ENGINE OIL LEVEL?
Engine oil is what keeps your car's engine running smoothly. When your car runs, the moving parts rub against each other and create heat. Vehicle oil lubricates these parts and absorbs some of that heat. That's why it's so important to stay on top of your car maintenance and get regular oil changes. If your engine parts are grinding and wearing down, your check engine light will end up turning on before you know it.
HOW IS CHECK ENGINE OIL LEVEL DONE?
Locate a rag or a scrap of old fabric to use when checking your oil.
Check out your owner's manual. It is best to check your oil while it is warm.
Make sure that you turn your vehicle off before you begin the process of check its oil.
Pop the hood. Pull the handle located on the inside of your vehicle, usually on the side of the driver side door, and the press the lever located underneath the center of the hood.
Locate the dipstick.
Once you locate and remove the dipstick, clean it with your rag and slide it back in. If the dipstick indicates that the oil level is normal, re-insert it.
If the dipstick indicates that the oil level is low, touch the end of the dipstick with two fingers and feel of the texture of the oil. If the oil is clean, you can add new oil using a funnel. If the oil is gritty, it is necessary to have your oil changed as soon as possible.
RECOMMENDATIONS
It is recommended to check the oil level every few weeks.
SYMPTOMS THAT INDICATE YOU NEED A CHECK ENGINE OIL LEVEL
Burning Oil Smell
Less Efficient Performance
Oil Pressure Warning Light
Overheating Engine
Clunking Sound
Schedule an engine oil check service with Wrench mobile mechanic today and we will come to you anywhere in our service area.
---
---
---
---
Auto Repairs for Popular Vehicles