Check Power Steering Fluid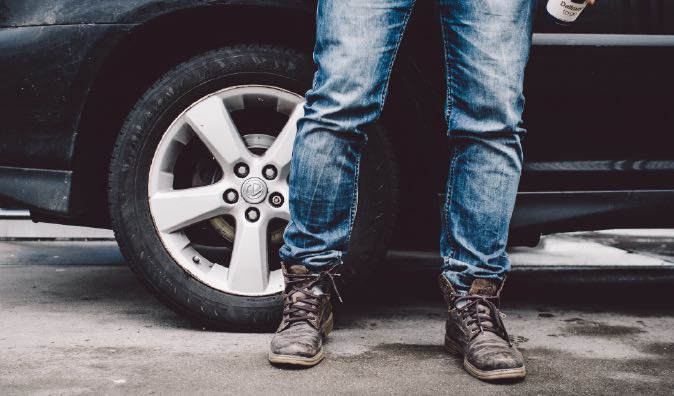 MOBILE CHECK POWER STEERING FLUID AT YOUR HOME OR OFFICE
Power steering fluid may seem like a luxury you could live without, but if you have it and it fails you could be putting yourself in danger. Usually, a power steering fluid leak can be the cause of the failure. Luckily, it's easy to check the fluid, whether the car is hot or cold. Your mechanic will check your power steering fluid at tune-up time or when you change your oil, but you can also do it yourself, especially if you experience any symptoms of impending failure. It is best to consult Wrench professional to check power steering fluid.
WHAT IS CHECK POWER STEERING FLUID?
Power steering is the feature in modern cars that allows the driver of a car to direct the vehicle without exerting the effort it would require to physically turn the wheel. In a power steering system, movements made on the steering wheel cause fluid pressure inside the hydraulic pump to move to one side or the other of the pump. This pressure causes a piston to move, and that piston directs the gears to steer the car. The proper type and level of oil are essential to the operation of these types of systems and you may start to experience problems if the level becomes low or the wrong fluid is used. Too low a level of fluid may cause serious damage to the working components and repairs can be costly.
HOW IS CHECK POWER STEERING FLUID DONE?
During our power steering fluid service, our certified experts will carefully check your vehicle for any power steering fluid leaks. We'll share with you any issues we find, and let you decide whether you'd like to proceed with a fluid flush appointment. If you wish to have your power steering fluid flushed, we'll drain your old power steering fluid and flush your power steering components using state-of-the art equipment. Finally, we'll replace your old fluid with new, high-quality power steering fluid in accordance with your vehicle manufacturer's recommendations so you can get back on the road with confidence.
RECOMMENDATIONS
Before checking on which power steering fluid your car needs, we recommend making sure your car actually has a hydraulic power steering system. If you've checked your vehicle's owner's manual and looked on the power steering fluid reservoir cap for direction as to which kind of fluid to use and still come up empty, we recommend you check this power steering fluid application chart to see if your vehicle is listed. If all else fails, you can try calling your local dealership to see if they can steer you in the right direction.
SYMPTOMS THAT INDICATE YOU NEED A CHECK POWER STEERING FLUID
If your steering wheel starts to feel stiff, your power steering pump may be going bad.
While turning a corner, if your steering feels slow to respond to the steering wheel inputs you are making, chances are your power steering pump is failing.
While whining noises are usually heard when you turn the vehicle, squealing noises come when the vehicle first starts.
If you hear a whining noise while turning the wheel of your vehicle, something is wrong with your power steering system.
Why take a chance on ruining your car's important components and becoming stranded, or worse? Wrench has a team of mobile mechanics ready to help at your preferred time and place.
---
---
---
---
Auto Repairs for Popular Vehicles