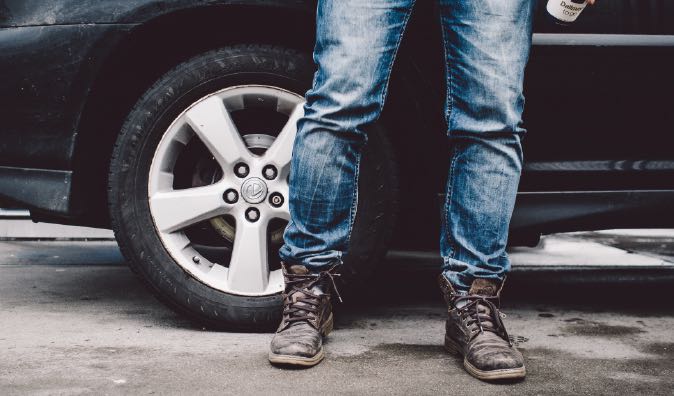 Mobile Coolant Drain and Fill at Home or Office
When you need mobile coolant drain and fill at your home or office, it must be taken care of right away. A coolant drain and fill is vital to your car. It keeps your fuel system's seals and gaskets supple so they won't leak, and anti-corrosives in the fluid protect the metal in your engine from corrosion.
After about two years or 30,000 miles, the coolant begins to break down and can no longer protect your engine the way it's meant to. You then need a coolant drain and fill repair. This isn't a problem, however, because Wrench Mobile Mechanics will come to you at your home or office. Wrench will provide a coolant drain and fill auto repair estimate, and upon your approval, our Mobile Mechanics will deliver a world-class repair. Book an appointment with us that fits your schedule. If you don't know us yet, we're the coolant drain and fill replacement Mobile Mechanic company that gets you back on the road with hassle-free service and quality repairs.
Should I Get a Coolant Drain and Fill?
Coolant deteriorates eventually and needs to be tested, but it can be hard to tell by the way it looks. Testing may show that the cooling and antifreeze still provide adequate protection. However, antifreeze gets acidic over time, which makes it unable to combat corrosion. Smart vehicle owners can often diagnose a coolant problem, but the best idea is to contact Wrench to book a service or diagnostic appointment.
What if My Car's Coolant Drain and Fill System Is Corroded?
If you've ever lifted your hood and discovered a powdery white or blue substance around your battery's terminals, that's not pollen from trees; you're actually looking at dried battery acid! This residue will corrode your coolant drain and fills and the terminals themselves if it isn't cleaned away as part of regular maintenance on your battery. Aim for every other oil change for the best results. If the corrosion has already gotten to your cables, however, they'll definitely need to be replaced. There's no way to "turn back the clock" when that acidic residue has already eaten away at your wire casings.
What Are the Signs of a Sick Coolant System?
If your car overheats, emits a sweet smell (from antifreeze), or leaks and continuously requires a top off, you may have a coolant issue. It isn't difficult to learn the symptoms of a sick cooling system. However, ignoring them can cause serious issues if you're planning extended trips in the summer time.
Do I Really Need Coolant Drain and Fill Service?
Only if you need your vehicle to operate properly! Coolant drain and fill keeps the coolant in your car running freely through the fuel system and engine. If the key parts of the cooling system cannot remove heat from the engine and automatic transmission, the engine will eventually fail, potentially stranding you far from home. Call Wrench today. We'll help you book a coolant drain and fill replacement appointment with a mobile car repair expert. Trust us: Your car will be happy!
---
---
---
---
Auto Repairs for Popular Vehicles