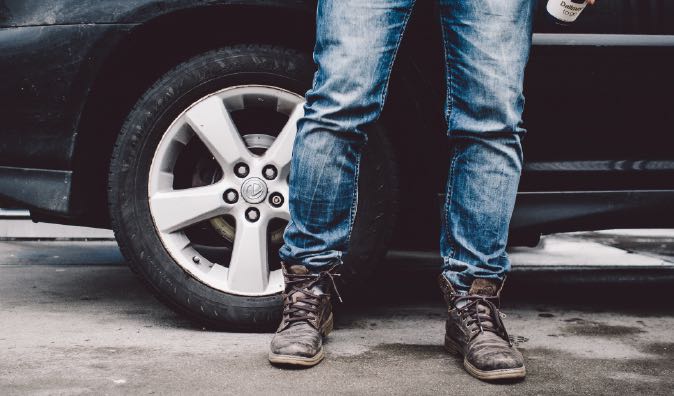 MOBILE COOLING FAN REPLACEMENT AT YOUR HOME OR OFFICE
The cooling fan is supposed to last for the life of the vehicle, but that's not always the case. If it does fail, you might not notice it immediately, but you will need to get it replaced when it isn't working. If it has been inoperative for a while before you notice the problem and have it fixed, then your engine may be damaged as well from excessive overheating.
WHAT IS COOLING FAN REPLACEMENT?
The radiator fan pulls cooling air through the car's radiator. Positioned between the radiator and engine, cooling fans are particularly helpful when the car is stationary or moving at speeds too slow to force air through the grill. The advent of electric cooling fans, which turn on and off as needed, proved an improvement over engine-driven fans that slow down exactly when they're needed most.
HOW IS COOLING FAN REPLACEMENT DONE?
Locate and disconnect the electrical connector for the cooling fan.
Remove the lower mounting bolts that attach the fan to the radiator.
Remove any weather stripping that will help access the cooling fan.
Once all mounting bolts have been removed, lift the plastic covering from the vehicle.
After the plastic covers have been removed, loosen and remove the core support mounting bolts.
Lift the core support from the vehicle.
Once the clamp has been loosened, grasp the hose and twist using a hose pick or screwdriver to assist.
After the upper radiator hose has been removed, undo the mounting clips or bolts that hold the air intake in position.
Loosen and remove the upper mounting bolts from the cooling fan radiator mount.
Once all mounting bolts and clips have been removed, gently lift the cooling fan from the engine bay.
After the failed cooling fan has been removed, compare the old fan to the replacement cooling fan. Inspect mounting tabs and electrical connector to ensure proper installation.
Gently lower the new cooling fan down into the engine bay and onto the radiator. Reassemble all mounting bolts etc., refill cooling system and check the coolant reservoir, add fluid as needed.
RECOMMENDATIONS
If you suspect the cooling fan is failing, it is recommended that your repair or replace the part immediately. Without a working cooling fan, your car will eventually overheat and the engine could be damaged beyond repair.
SYMPTOMS THAT INDICATE YOU NEED A COOLING FAN REPLACEMENT
Excess fan noise at high speed is caused by the same problem, a seized fan clutch.
Fan spins after engine shut-down might indicate a weak clutch.
Engine overheating at low speed or when stopped is the most-common fan clutch failure symptom.
Insufficient heat in winter is another common problem but caused by the opposite fan clutch failure.
Call Wrench today to schedule a radiator replacement. You can trust our mechanics to come to your place and make sure your vehicle's cooling fan replacement keeps your vehicle cool.
---
---
---
---
Auto Repairs for Popular Vehicles