Corner Light Bulb Replacement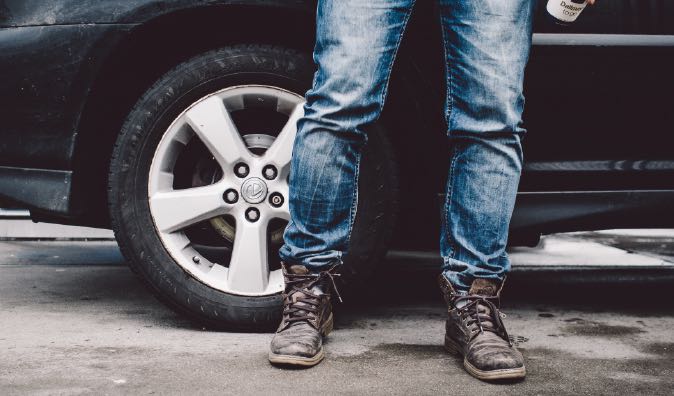 MOBILE CORNER LIGHT BULB REPLACEMENT AT YOUR HOME OR OFFICE
The cornering light is activated by setting the turn signal indicator or via speed parameters. With static cornering light or turning light, light from a separate reflector or projector is additionally switched in on the inside of the bend. With dynamic cornering light, headlights swivel to the inside of the bend as a function of the bend radius. Use is made of halogen lamps for static cornering light. Dynamic cornering light can be produced both by halogen lamps and by swivel-type bi-xenon projection systems. Thankfully you can book an appointment with Wrench and we'll send one of our skilled mobile mechanics directly to you. Wrench will provide you with a corner light bulb replacement estimate, and perform the service right on the spot.
WHAT IS CORNER LIGHT BULB REPLACEMENT?
The signal bulbs are located inside the light assemblies on all four corners of the car. The turn signal switch takes the drivers input and sends power to the corresponding bulb to inform other drivers that you intend to change lanes or make a turn.
HOW IS CORNER LIGHT BULB REPLACEMENT DONE?
Verify that the turn signal bulb does not flash
Remove the bulb if found faulty
Check the turn signal flasher
Check proper operation of turn signals
RECOMMENDATIONS
Wrench mobile mechanics recommend replacing light bulbs regularly, especially since new light technology, such as that found in LED bulbs, shines more light down the road and off to the sides. This gives you more time to react to potential hazards.
SYMPTOMS THAT INDICATE YOU NEED A CORNER LIGHT BULB REPLACEMENT
No illumination of the static bend lighting when cornering
Indicator lamp lights up on the dashboard
Curves are no longer illuminated in the case of dynamic bend lighting
Make a call to Wrench today to book an appointment with our team of mobile mechanics. You and your car will be glad you did!
---
---
---
---
Auto Repairs for Popular Vehicles