Crankshaft Position Sensor Replacement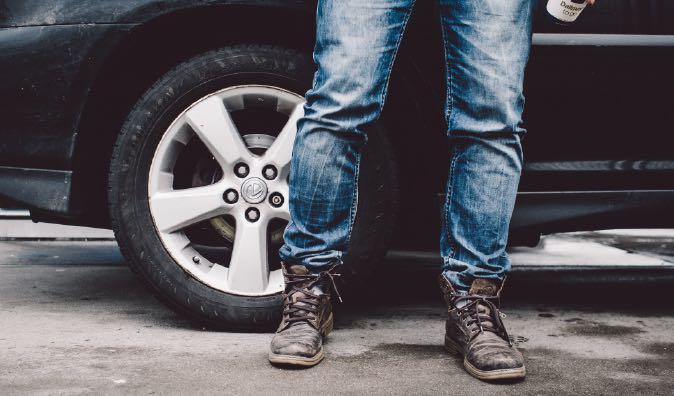 Mobile Crankshaft Position Sensor Replacement at Home or Office
Skip the tow truck and the service station with mobile crankshaft position sensor replacement at your home or office. If the crankshaft position sensor of your vehicle is damaged or inoperable, you might find yourself stranded on the highway, miles outside of town. To avoid this possibility, Wrench will come to you. We specialize in sending our Mobile Mechanics to your home or office for auto repair estimates and speedy crankshaft position sensor replacements. Book an appointment that fits your schedule, and your vehicle's crankshaft position sensor replacement will be painless, convenient, and cost-effective.
What Is a Crankshaft Position Sensor Replacement?
The crankshaft position sensor in your vehicle is a small device in the engine that notifies the rest of the car of the crank's current RPM. Replacing a crankshaft position sensor is an easy fix for a trained professional and can help you rule out a more serious engine problem, mitigating any long-term damage to your vehicle. Schedule a diagnosis and speedy replacement with the experts at Wrench.
Recommendations
If you suspect that your vehicle needs a crankshaft position sensor replacement, consult your owner's manual before you drive. If the symptoms line up with that you see in the manual, contact Wrench. Our Mobile Mechanics have the expertise and experience to repair or replace the damaged crankshaft position sensor in no time.
Symptoms That Indicate You Need a Crankshaft Position Sensor Replacement
The crankshaft position sensor communicates with all ends of your vehicle's nervous system, so when it's malfunctioning, it can stall your vehicle or cause more expensive complications down the road. If your vehicle has difficulty starting, if it stalls from time to time, or if the engine light has switched on at any point in the past, contact the experienced Mobile Mechanics at Wrench and book an appointment at your home or office.
Importance
Because the crankshaft position sensor on a vehicle plays a key role in starting the engine and regulating gas mileage, it is an extremely important piece of machinery. Vehicles with damaged crankshaft position sensors may struggle getting up hills, guzzle ludicrous amounts of gas, or might even stop running altogether.
Average Cost
Crankshaft position sensor replacements might not seem like a cheap fix. However, when you consider all the ways a crankshaft position sensor failure can be misdiagnosed or the expensive complications it might cause in the future, a quick repair from Wrench can save you lots of time and money.
Can I Do It Myself?
It's technically possible to replace a crankshaft position sensor yourself, but it's much less painful to have an expert do it. Because the crankshaft position sensor lies in such a sensitive region of the engine, amateur mechanics run the risk of causing further damage by attempting a MacGyver-style fix.
Safety: Can I Drive Without Doing a Crankshaft Position Sensor Replacement?
A vehicle with a damaged crankshaft position sensor might continue running for a while, but that doesn't mean it's running well or will keep running. The gas mileage side effects alone mean you'll pay extra at the pump, and there remains the possibility that you'll wind up stranded. Save yourself the pain by having a Mobile Mechanic from Wrench swing by your home or office to provide an efficient and effective crankshaft position sensor replacement with a smile.
---
---
---
---
Auto Repairs for Popular Vehicles