CV Axle Assembly Replacement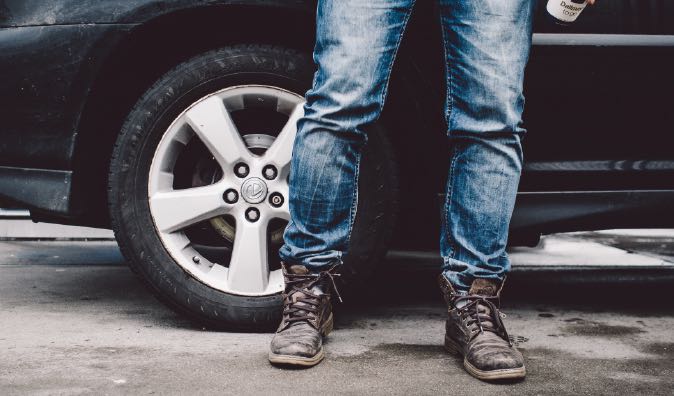 Mobile CV Axle Assembly Replacement at Home or Office
When you hear that familiar "ticking" from your axle, don't wait until it gets louder – get a Wrench mechanic to come to you for a mobile CV axle assembly replacement at home or office on your terms. You can schedule it online, where you will also get CV axle assembly replacement auto repair estimates to know your costs up front. Let us know where you are, and your CV axle assembly replacement mobile mechanic will do the job while you're in your office, or relaxing at home.
What is a CV axle assembly replacement?
Front-wheel drive cars have two axle components (CV axles, or "half shafts") which wear out, typically at the lubricated joint. When they show signs of damage, they must be replaced as soon as possible to prevent failure.
How is a CV axle assembly replacement done?
The wheel is removed, then the ends of the CV axle are unfastened and a new one fitted and checked, including boot and lubrication. The wheel is reattached and the car is road tested.
Recommendations
Have the boot inspected which covers your CV axles and keeps them lubricated. If it is damaged, you can have that addressed and perhaps save money, rather than waiting until the CV axle clearly needs replacement.
Symptoms that indicate you need a CV axle assembly replacement
The classic clicking sound as you turn corners is the most obvious indicator that a replacement is needed. Vibration while driving may be traced to the CV axle, and grease on the inside of the tire can be an indication that there is a problem with the CV axle that could lead to damage if none has already occurred.
Importance
CV axle failure can cause loss of control and power, so the sooner problems are addressed, the better. Drivers who do mostly highway commuting may not notice the telltale sounds except on off ramps and around town, so the damage may progress further while unnoticed.
Can I do it myself?
Skilled amateur mechanics with the right specialized tools can possibly do the job, but an experienced mechanic can ensure that the job is complete and safe.
Safety: Can I drive without doing CV axle assembly replacement?
It's just a matter of time. By the time the clicking sound is happening, the risk of a failure is pretty high and the repair should be done right away. In any case, once problems are noted, it's time to take care of them and avoid further long drives or commuting to stay safe.
Contact us, get a quick repair estimate for your vehicle, and schedule your CV axle assembly replacement your convenience, with a Wrench mobile mechanic coming to you.
---
---
---
---
Auto Repairs for Popular Vehicles