CV Joint Boot Replacement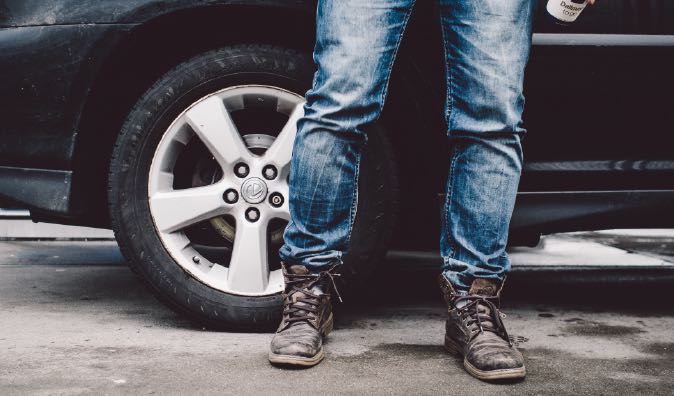 Mobile CV Joint Boot Replacement at Home or Office
A Mobile CV joint boot replacement at your home or office is easy with Wrench mobile mechanics. When you call Wrench, you'll receive a fair and competitive CV joint boot replacement estimate. Book an appointment, and a skilled mobile mechanic will come to you, at your home or office, and perform the mobile CV joint boot replacement right there in your home driveway or office parking space. CV stands for constant velocity and the joint boot is a rubber boot that is intended to protect your car from further damage at the constant velocity axle. With Wrench, you don't have to spend all day looking for an auto mechanic shop or paying high tow fees, Wrench mobile mechanics bring the shop to you.
Importance
There's a difference between front-wheel drive and four-wheel drive vehicles when it comes to replacing the CV joint boot. For four-wheel drive vehicles, the CV joint boots are often called half shafts. It's important to note that the general principle of protecting the CV axle is the same. Additionally, it protects from water and other particles that may come from the road. Remember that in some cases, the water, dirt and other particles can mix together and cause further damage. Therefore, it's important to enlist a Wrench professional to replace your CV joint boot. A qualified mobile mechanic will bring all parts and tools to complete the job where you are. Wrench then offers a 12-month or 12,000 mile warranty on your CV joint boot replacement.
How is a CV Joint Boot Replacement done?
There are several steps that needed to be done before your CV joint boot replacement is finished. A Wrench mechanic will assemble all materials needed to complete the job. After all the materials are assembled, the professional will secure your vehicle to ensure that it doesn't roll away. This includes removing the steering wheel and turning on the emergency brake. Your car will be lifted on the side that the replacement needs to be done.
There are several steps to ensure that your car will not be damaged during the lifting process. Usually, safety stands are used to secure the vehicle as well. After these steps are finished, the broken or worn-out CV boot will be removed. This is usually accomplished by first removing some metal clamps and then cutting off the damaged rubber boots. Next, the axle and joints will be cleaned carefully. And lastly, the new CV boot or boots will be installed.
Symptoms that indicate you need a CV Joint Boot Replacement?
There are several instances where your CV joint boot can display adverse signs. These may include vibrations from the CV's axle, visible grease leaks or clicking noises. Take the hassle out of auto repairs and schedule your CV joint boot replacement appointment with Wrench today.
---
---
---
---
Auto Repairs for Popular Vehicles