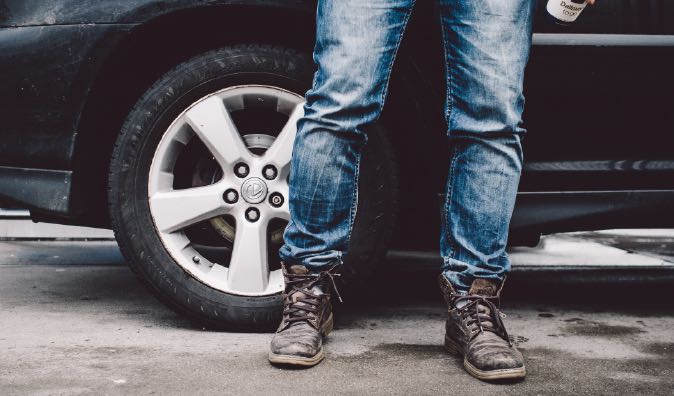 MOBILE DEFROSTER GRID REPAIR AT YOUR HOME OR OFFICE
A totally or partially defrosted windshield or rear window can seriously affect your visibility, leading to a very dangerous driving situation. Any issues with the defrosting system should be repaired immediately. Call Wrench today for defroster grid repair estimates, and let the Wrench mobile mechanics come to you at your home or office to service your vehicle and repair your defroster grid.
WHAT IS DEFROSTER GRID REPAIR?
The defroster grids are the skinny lines that run across your rear windshield, and their job is to remove any fog or melt any ice in the winter by generating heat to give your premier visibility. However, a damaged defroster grid can severely affect your visibility and put you in danger. To avoid an added trip to the service center, pick up a cheap bottle of conductive paint, some isopropyl alcohol, and a roll of masking tape and follow our tips for repairing a broken defroster grid line.
HOW IS DEFROSTER GRID REPAIR DONE?
Check the fuse
Identify the broken line and clean it
Prepare the line
Apply conductive paint
RECOMMENDATIONS
The conductive paint will rejuvenate a faulty defroster grid line. When your defroster grid line is scratched or damaged, the electrical current is broken, so the conductive paint repairs the overall electrical current. The right type of conductive paint can be found at any automotive repair store.
SYMPTOMS THAT INDICATE YOU NEED A DEFROSTER GRID REPAIR
Window tinting damaged defroster lines
Vent issues
Broken grid
Buttons stuck
Blocked fresh air intake
Low antifreeze
Thankfully, Wrench's mobile mechanics can repair defroster grid effectively and as quickly as possible. Contact Wrench to schedule a defroster grid repair service. You can trust us to drive to you to make sure your car's runs smoothly for years.
---
---
---
---
Auto Repairs for Popular Vehicles