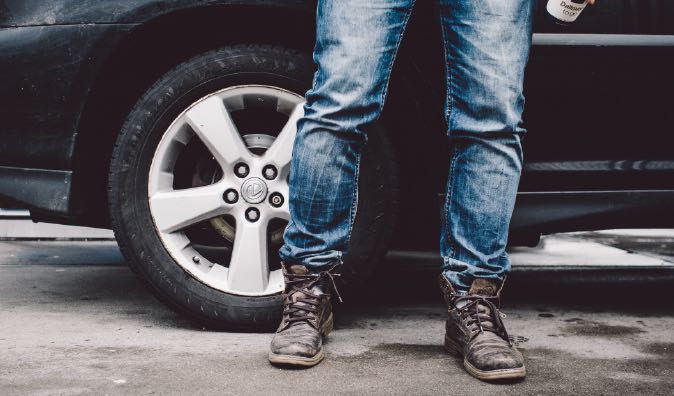 MOBILE DETAILING AT YOUR HOME OR OFFICE
The single most important aspect of auto detailing is your vehicle's need for protection from the elements. A wax coat should be applied at least twice a year to the painted surfaces to protect the finish from contaminates and oxidation. Although some dealerships offer an extra protection package for the vehicle at the time of purchase, this should not be considered a permanent solution. We assure industry experts using the best skills and the premium products to protect the surface of the car and keep its features working in excellent condition. Moreover, we assist you in choosing a car detailing package that best suits your requirements.
WHAT IS DETAILING?
Car detailing is a thorough cleaning of a car with the purpose of making it look as clean as possible, both the interior and exterior of your vehicle. It is a meticulous step-by-step process to restore your vehicle's beauty and protect your investment. Detailing services can extend beyond automobiles and could include trucks, buses, SUVs, RVs, boats, and motorcycles.
HOW IS DETAILING DONE?
Car wash detailing is divided into two components: Interior Detailing and Exterior Detailing. Exterior detailing involves vacuuming, restoring, and surpassing the original condition of the exterior constituents of a vehicle, such as tires, windows and wheels, among other visible components. Interior detailing involves cleaning the inner parts of a vehicle. Some of the components found in the interior cabin include leather, plastics, vinyl, carbon fiber plastics, and natural fibers.
RECOMMENDATIONS
Follow the recommendations of your mechanic. If you wish to save money down the line, your best bet is to get the interior and exterior detailing all at once.
SYMPTOMS THAT INDICATE YOU NEED A DETAILING
Scratches and dents
Stains that refuse to come out
Snowy, muddy streets
Tell-Tale odors
Hazy Headlights
Whether you've just purchased a previously owned vehicle or simply want to have your vehicle looking great again by restoring its original beauty, professional auto detailing by Wrench mobile mechanics can take your vehicle from ordinary to extraordinary. Our mobile detailing professionals have the training, the tools, and the knowledge that enable them to spot and address even the tiniest car problems. So if you want to keep your car looking good and working well, it's best to check with the professionals every now and then.
---
---
---
---
Auto Repairs for Popular Vehicles